No. 5
i[x]
By : Alex Mørch
Entrant's location : Denmark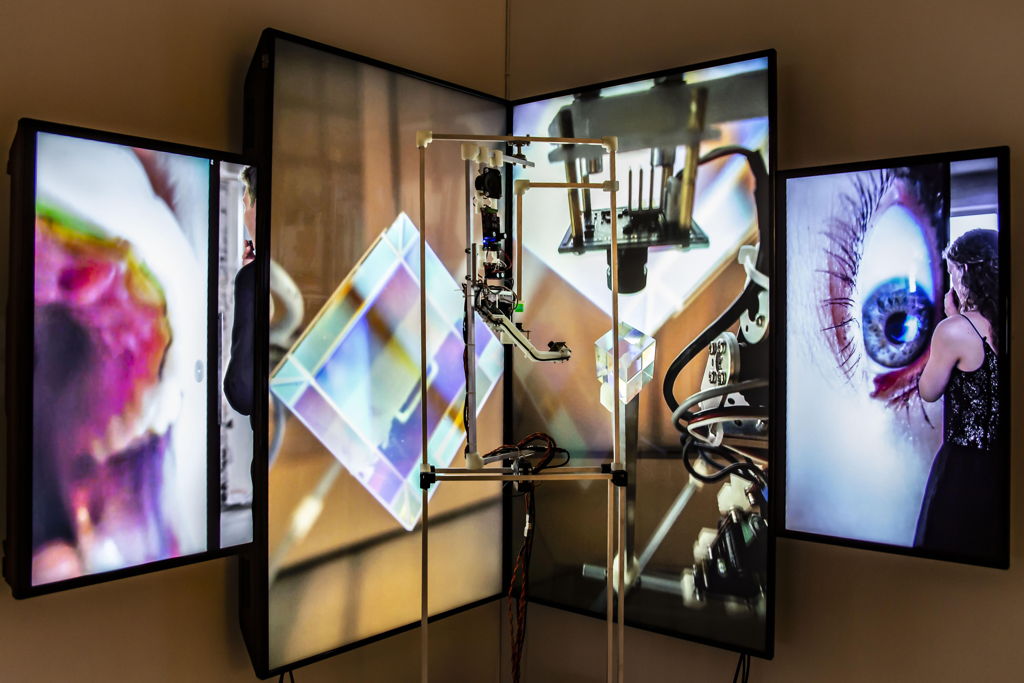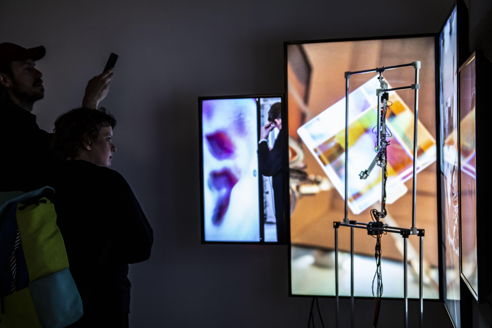 LINKS
The project is about examining the infinitely small building blocks of the universe in contrast to the finite pixels of the monitors. The noises of the moving parts are amplified in a built-in loudspeaker.
Why did you make it?
The piece was made in a series of works where I'm investigating the relationship between human and machine. Other works have mainly been focusing on live performances but in this piece I wanted to focus on another media.
The piece consists of four flat tv monitors, two laptops, servos, cameras, micro controllers, loudspeakers, aluminium rods, 3d printed parts, etc.
Your entry's specification
Measurements: (W*D*H): 120*120*180 cm Weight approx 10 kg (excluding monitors) Can be fit into a suitcase (excluding monitors)
CLOSE