No. 22
Sunda
By : uganda_ay
Entrant's location : 南アフリカ(坪井)、日本(田中)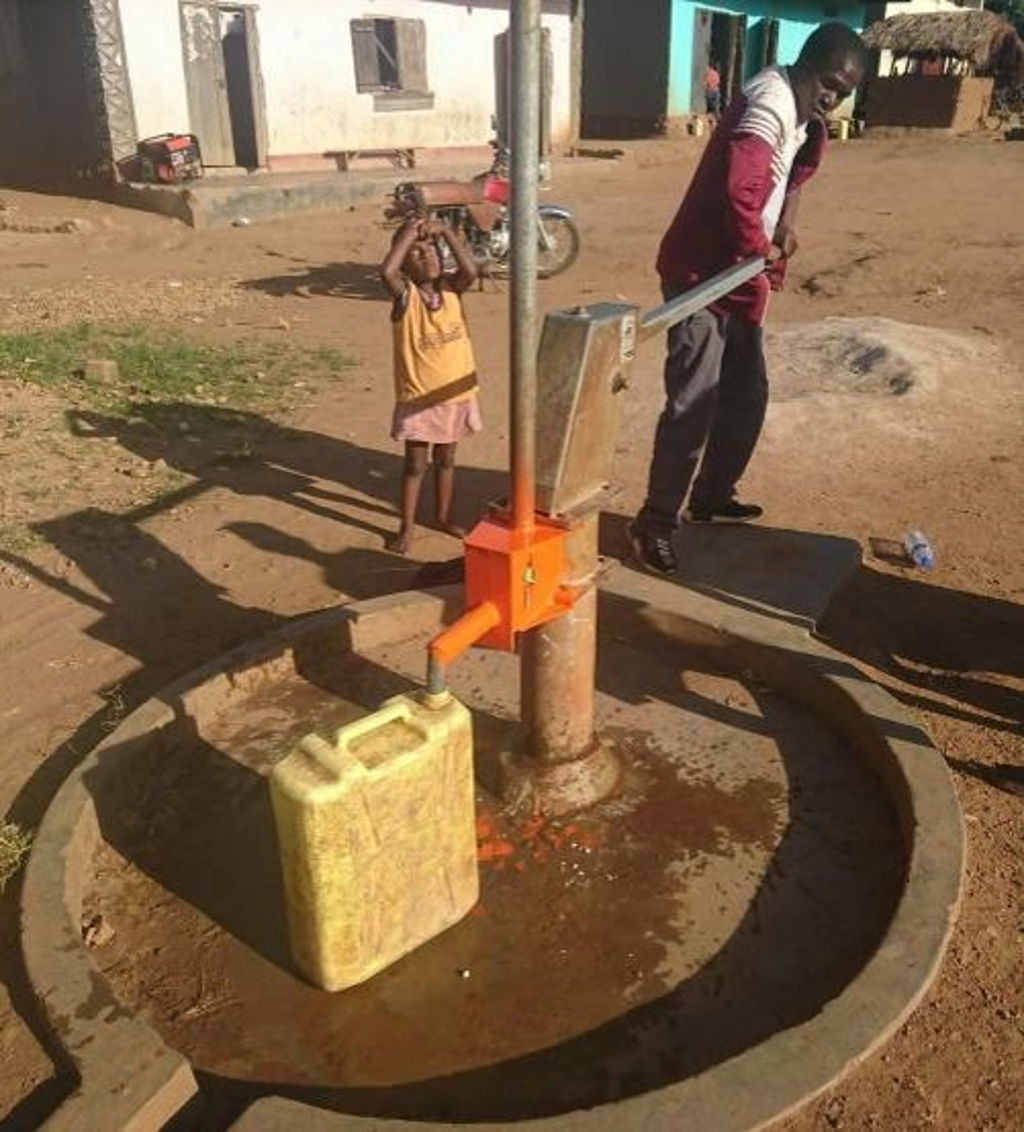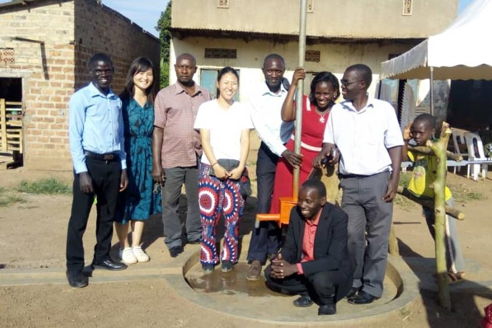 LINKS
「安全な水を安定して得られる」より良い生活を提供する、井戸管理システム。これまでほとんどの地域で失敗していた住民による井戸管理を実現する。
I developed a hand pump borehole management system which contributes on giving villagers improved lives where communities can obtain safe water stably. Firstly, I focus on reaching 27 million people in the rural of Uganda who use in total more than 60,000 hand pump boreholes. "Sunda" consists of 2 parts of a hand pump lock system unit installed on a hand pump and a software that manages water usage data and payment status of each user. The system can cut drastically the difficulty of borehole management that most of the people fail to succeed. It works as follow. A user pays money by mobile money and charge water token. The user inserts his/her card into the unit on the borehole, after he/she fetches water and removes the card, the amount that the user fetches can be deducted from the account. In case of zero balance of water token, the hand pump will be locked. Also users can access water payment information and balance through USSD service using feature phones. In future, expansion of Sunda is expected through collaborating with international organizations and governments.
Why did you make it?
At a water office of a district office in Uganda where I was assigned as a JICA volunteer, borehole management was raised as the biggest issue for the office. In fact, only a few villages out of around 280 in total could manage properly. As a result, there were too many broken boreholes but not repaired for long time and people were just waiting for someone's help. I remember I hardly understand the situation. Firstly I recognized it as a waste of hand pump boreholes. The boreholes were built by supports from governments and other international organizations but not in use at the moment. And also I thought it is inefficacy of the development of African countries, because governments are doing something that people can do by themselves. The reason why people fail to manage boreholes is not lack of money people hold in villages but the structure of the borehole management based on leaders' ability to manage all the people in each village. Currently only some villages which have strong and trustworthy leaders succeed to manage boreholes. So that I would like to try a machine of Sunda instead and make the borehole management "fair", "certainly" and "high transparent", then I can contribute on not only some villages but the whole Uganda.
The most of the time was used for building a team. Since June 2018 when I started the development of Sunda, I asked engineers who my friends introduced, I met in co-working spaces and universities to help me the development. Regarding hardware, I found a good engineer but the development was too complicated and couldn't get good result in a short time. On the other hand, a strong software engineer who was committed to Sunda and had enough advanced technology joined the team in December. Of course the software development had not had any progress until the time. The rest of the time for staying in Uganda was less than 1 month which is definitely not enough to complete the development, but I managed as a team. Afterword, people from ministry of Uganda water and environment, district offices and NPOs visited the village where Sunda was installed and understood the system. When I tested the system using an actual borehole, I received strong support from Buayan village for continuous improvement of the system. Currently I work with the 2 Uganda engineers and villagers who are based in Uganda for Sunda project with supports of JICA volunteers.
Your entry's specification
・ Mechanism to physically lock the well (with a valve that changes the flow of water developed by ourselves, it creates two water flows: unlocked (takes water out) and locked (returns underground). A valve is installed inside the head of the well.The valve is about 15cm x 10cm x 5cm in size. ・ Water Meter that measures running water ・ Electronic board that controls each module and exchanges with SUNDA server ・ Power system for power generation and storage (solar panels, batteries) * All devices except bulbs and solar panels are stored in a 20cm x 40cm x 30cm orange box. -The Sunda server database stores three types of information: (1) water use data from all wells, (2) payment data by mobile money, and (3) account information. In addition, it cooperates with each well with a server of affiliated mobile money service providers.
CLOSE