No. 67
Lola
By : Raluca Polea
Entrant's location : România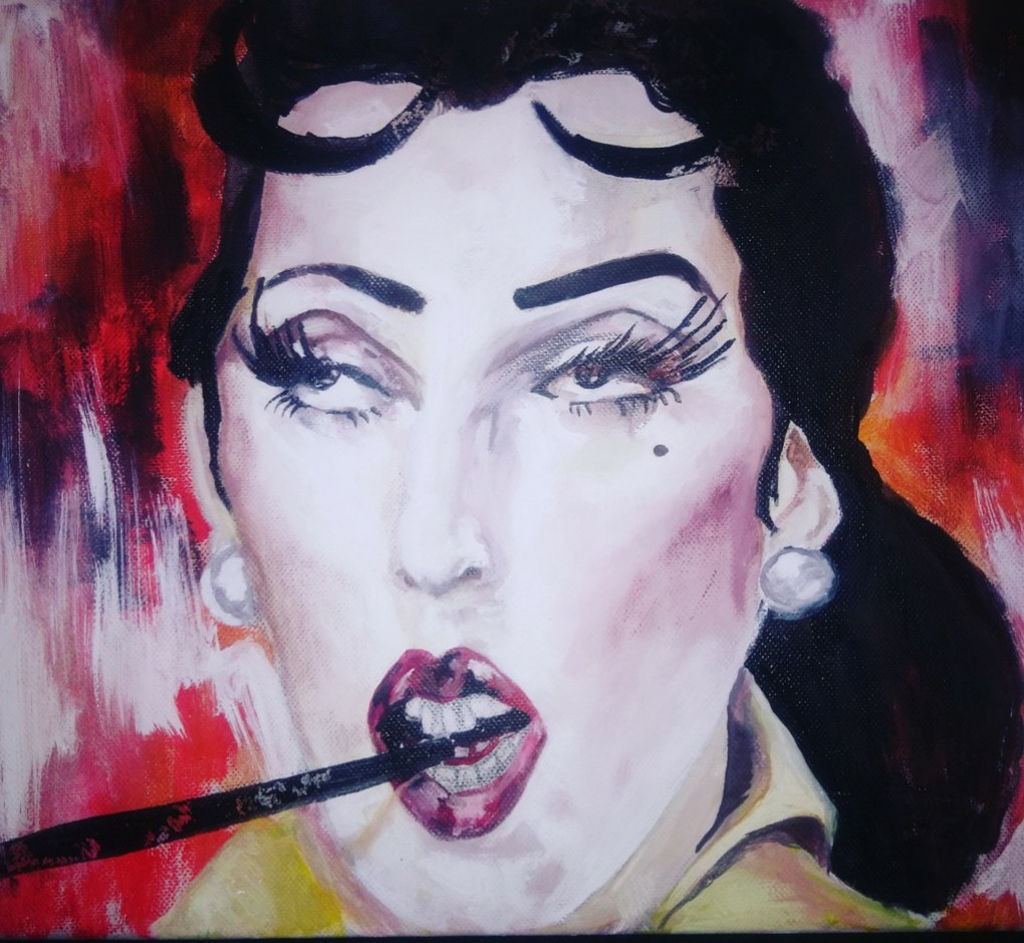 Lola is a portrait of a woman. Aldow the woman might not be the most attractive female, the sence of power and her big selfasteem is more than visible. Lola is trading to change ower perception of beauty just being herself.
Using acrilic color on tale, I have created a portrait of a woman. Her features challenge ower boundaries of beauty.
Why did you make it?
I have created this piece for a statement. Beauty is just a personal perception.
I have studied female figures and painted a portrait inspired from the image of a close friend
Your entry's specification
30/40 cm Acrilic on tale Unframed
CLOSE