No. 97
Industrial fairytale
By : Вася Дмитрик
Entrant's location : Ukraine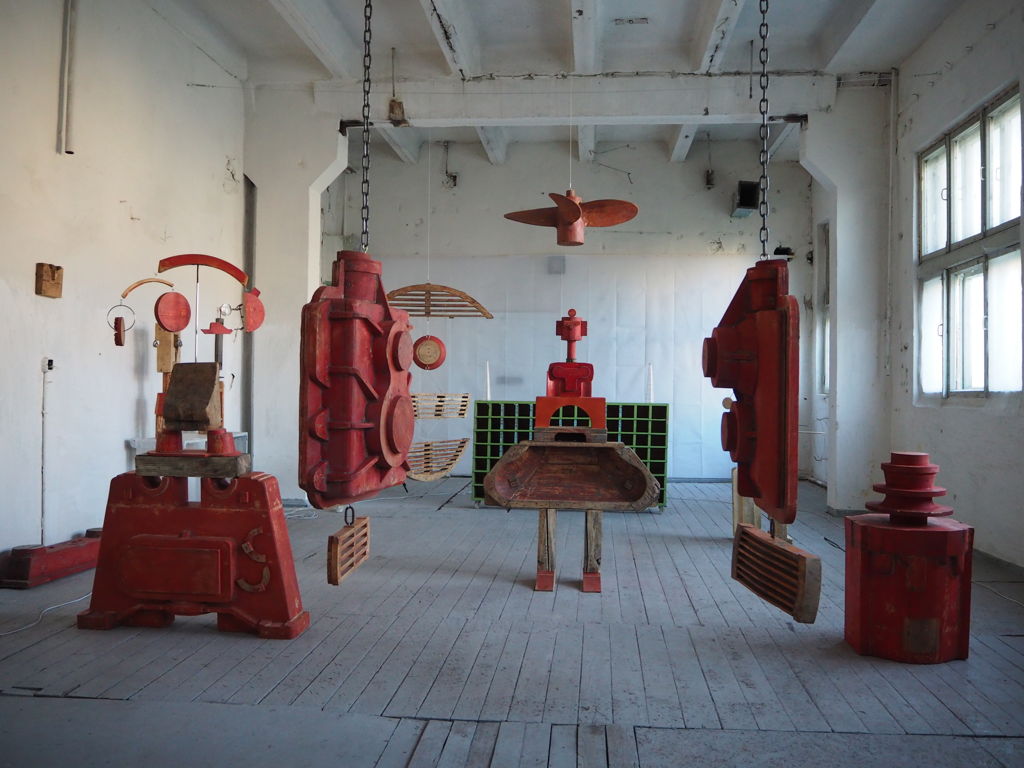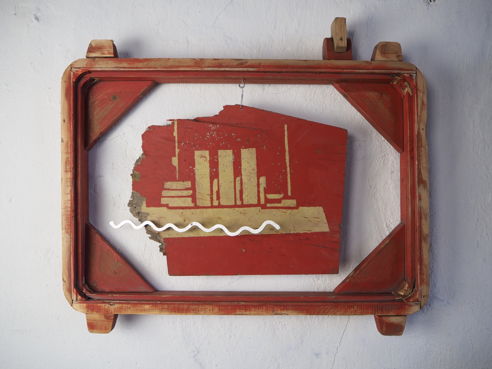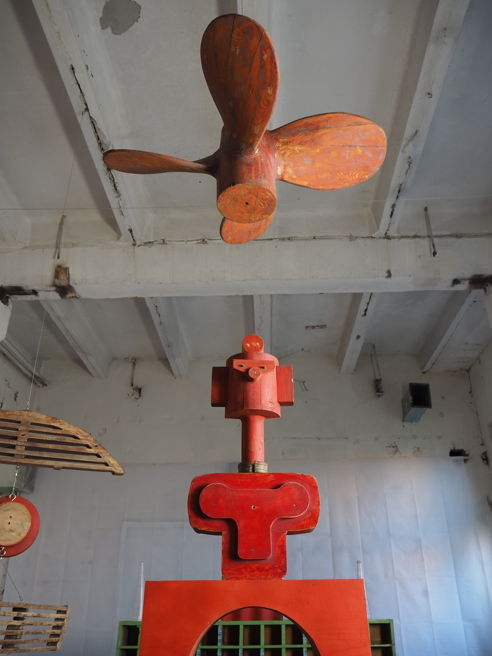 LINKS
The installation consists of 15 sculptures and objects. The materials for the installation are wooden models and moulds found on the territory of a former shipyard called SRZ-2. To a different extent, the sculptor transforms these objects, referring to his personal experience and cultural memory of this place. Industrial hand-made objects have a special lyrical and memorial essence that can shrink, can become akin to a person, can reveal themselves more fully as other properties fade into the background, depreciate and become obsolete. Their technological novelty, market value and aesthetic appeal have already been lost. Despite this, the transformed objects begin to narrate, balancing between sacredness and a new functional characteristic. The work was created during 2018 - 2019.
I created an installation that is related to the industrial zone where I work.
Why did you make it?
I work in the fields of public art, conceptual sculpture and installations. In my artistic practice, I use recycled and discarded materials in an attempt to search for boundaries between internal conflicts and outer perceptions as well as real and the imaginary worlds. I create these sculptures primarily out of wood, metal and composites. I am currently working on several projects but the ones I'm most interested in involve the research of abandoned industrial zones in the post-Soviet space.
I have my sculpture laboratory located at a shipyard (Srz -2) in Odessa, Ukraine. I discovered here priceless deposits of casting moulds for ship parts. These are wooden forms painted with coral-red paint with a patina of time. I retained the colors of the details and did not apply any further paint. The forms of ship details were transformed into another reality as a result of spontaneous actions. All the objects and materials from which the sculptures were made were found at the factory. An outcome of searches and experiments, a female figure was created in an old dress and hairstyle, which I decided to call the Countess. It stands out among all the works as a central element. It turned out that in 1903, a lifeguard station with a ballroom and baths had been built on the site of the later shipyard. Society used to gather on its promenade and Countess Tolstaya, who lived in Odessa until 1919, visited this place. The appearance of the Countess is a sign from the past. As a result of the transformation, I entered the story of a person with an amazing destiny, with multiple transformations. From the wreck of visual agitation with the image of the cruiser Aurora and the frame the work "Cassandra" appeared, as a symbol of the 1917 Revolution.
Your entry's specification
Sculpture dimensions: * Countess 174 x 111 x 34 cm. * Cassandra 58 x 67 x 6 cm. * The gearbox housing and its twin are suspended on massive chains and play the role of guards. 113 x 59 x 59 cm, 109 x 65 x 65 cm. * Light mobilized from wood, plywood, ropes and rusty fittings, rotate on stone stands, symbolizing change. * Stupa 52 x 50 x 94cm. * Doctor N. It is equipped with sophisticated tools from steel and glass on a massive wooden base. 190 x 115 x 82 cm. * Rack for lathe tools which, topped with tool cones, became the solemn backdrop for the Countess. 109 x 193 x 26 cm.
CLOSE