No. 104
おさむ人間
By : 治 高田
Entrant's location : 日本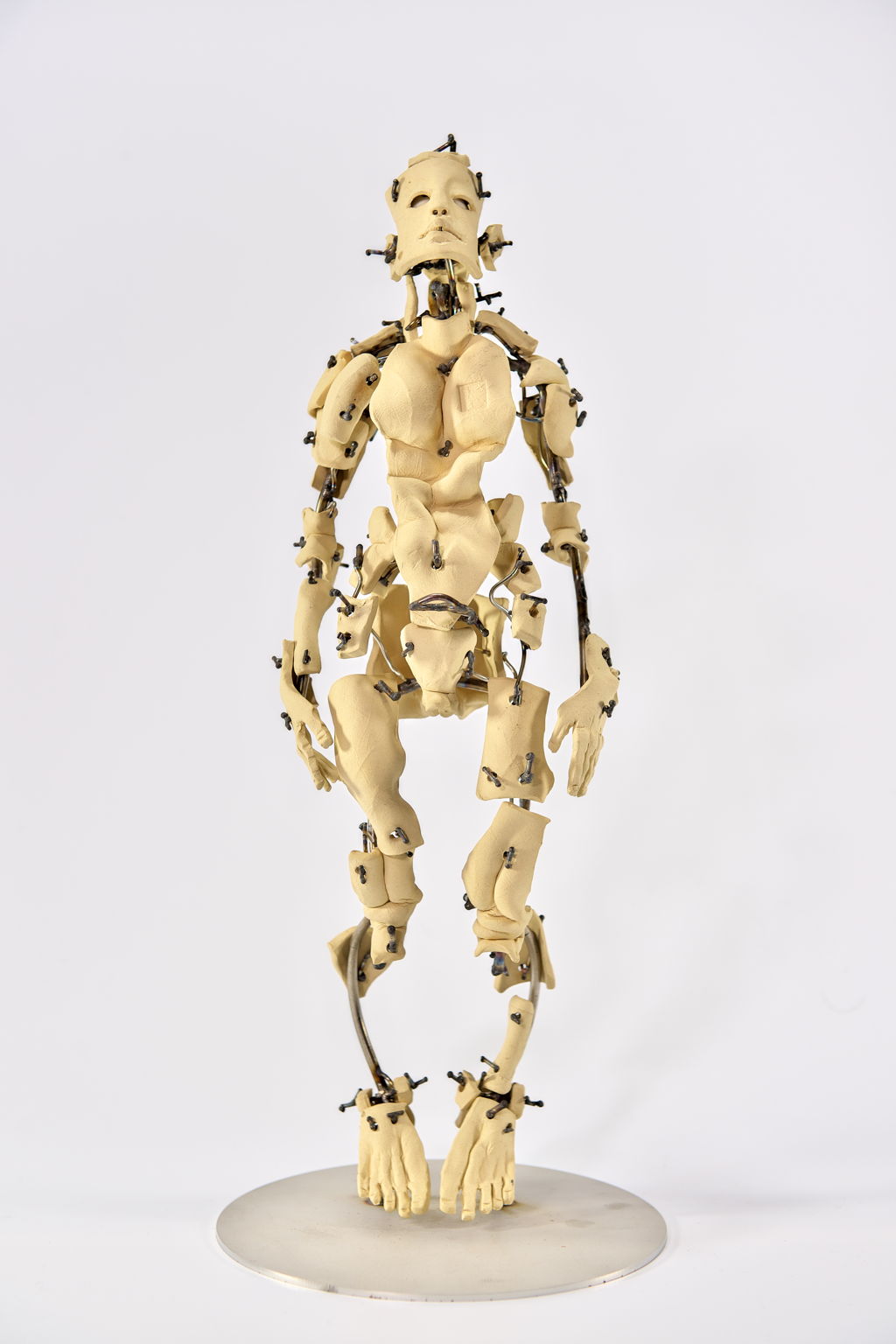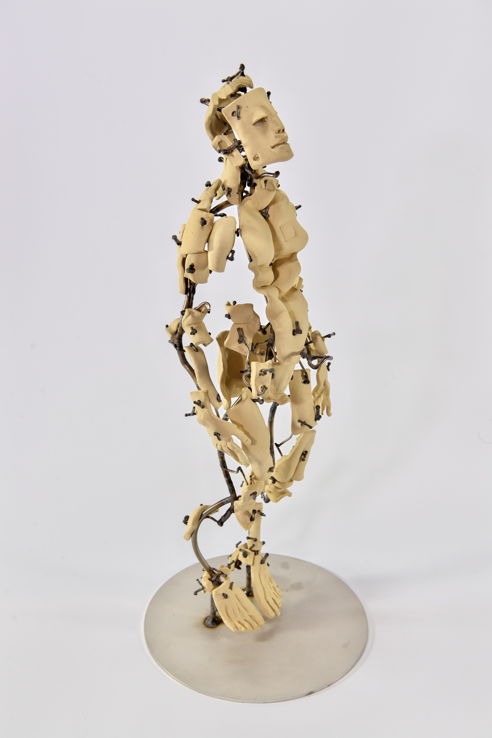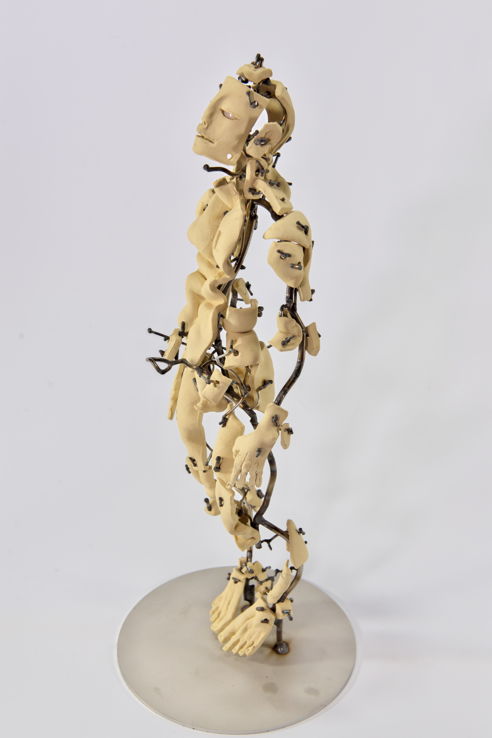 LINKS
I made my own self-portrait.
Why did you make it?
All self-made works are self-portraits.The strength of the "hero" that I 've always admired since I was a childThe work incorporates both the inner "weakness" of reality.It continues to overuse its own body while exposing it to gas and coke flames,Striking metal, kneading the earth, "creating a work"There is no form of "self-danger" that is confused with the eyes of others or who is not confident in their behavior and thoughts.The form of the human body with a stoop or a prowled posture, which is often found in his own work,A hero who is full of confidence and confronts the enemy.It may be the posture just before it was born or the "shape" of its existence.
Parts were made using pottery and porcelain, joined with stainless steel and assembled.
Your entry's specification
Material Pottery, porcelain, stainless steelSize H50 × W20 × D20 (cm)
CLOSE