No. 139
Pills&Bombs by Dr.Ops (Seed Bombs)
By : Camila De Ezkauriatza Fuentes
Entrant's location : Monterrey, Mexico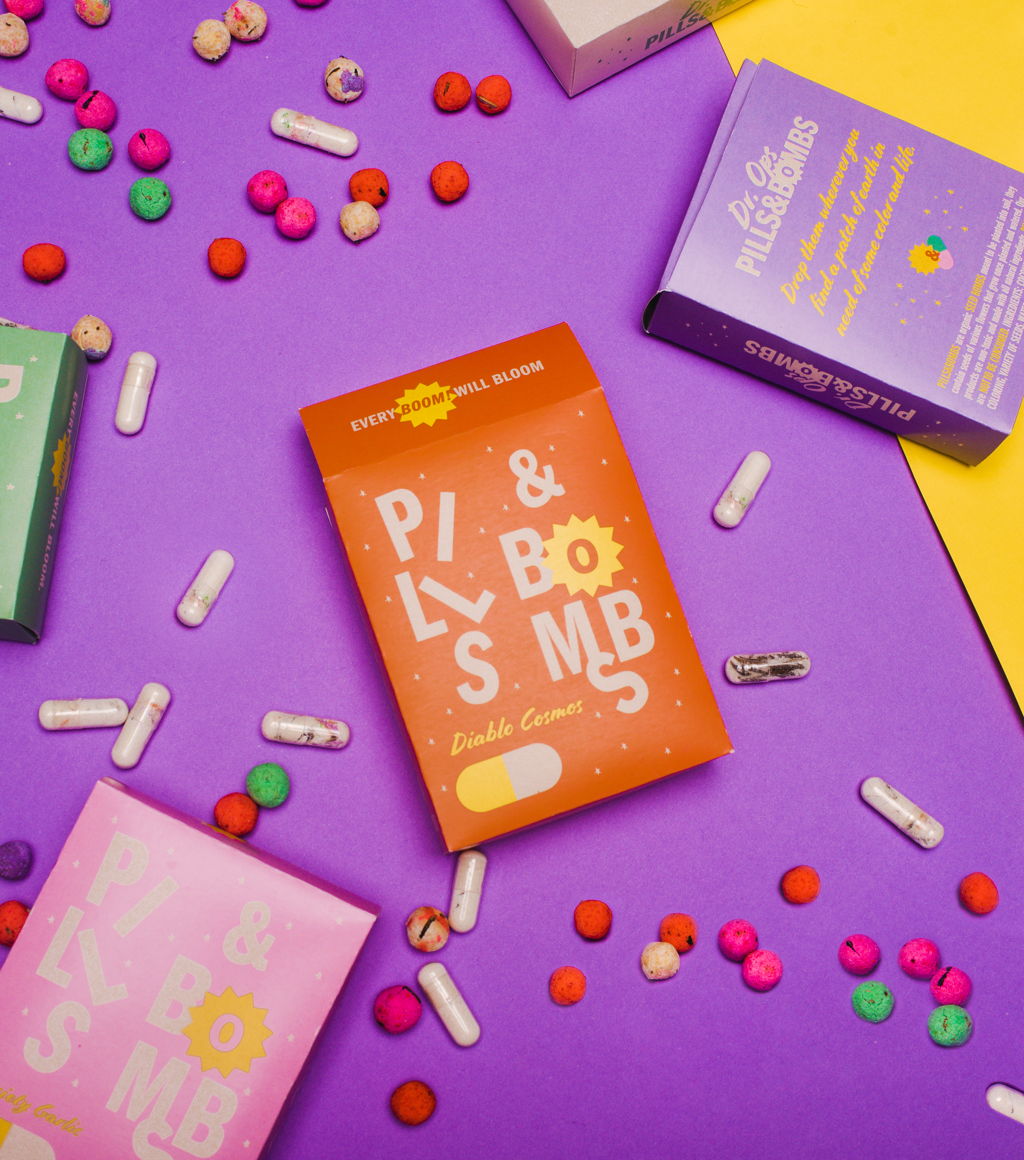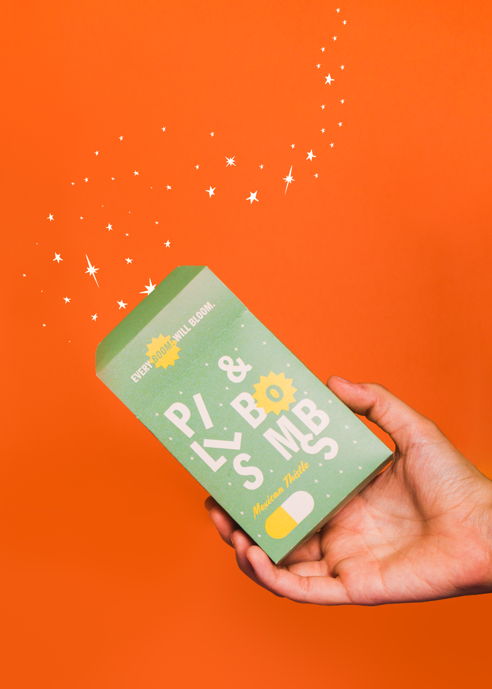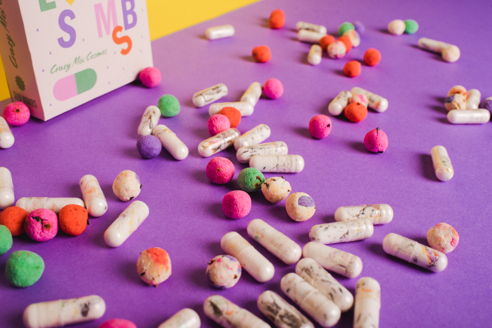 Pills&Bombs is a personal project that tackles the problem of concrete cities, spaces that lack life and oxygen. Seed bombs are commonly used by guerrilla gardeners, they are popular in some cities in the US and the UK, but not in many other places. I wanted to create a product that encouraged the activity of guerrilla gardening and made it a more common practice. It's an inviting and colorful product made with eco-friendly ingredients, the premise is pretty simple and straightforward. Every Boom Will Bloom is the tagline, which transmits hope and excitement for what will happen once you drop the seed bombs in a patch of land that looks sad and lacks life.
I created a brand and a product to aid the world by promoting an activity called Guerrilla Gardening. The package of Pills&Bombs contains seed bombs (made with coconut flour, food coloring and seeds). The whole branding is colorful and bold, but also friendly, it's a shout-out to vintage packaging of the 60s and 70s in which social action was a big part of history and it was reflected in design (graphic, architectural, industrial and also in art).
Why did you make it?
I made it because I went on a summer course abroad in which one of the teachers introduced me to Guerrilla Gardening, I had no idea such an activity existed and I was delighted by it. The whole community of guerrilla gardeners has such a hopeful and positive energy, taking matters into their own hands by literally going out and doing something about our current situation. Global Warming is real and the only way we can aid the world is by out actions. Guerrilla Gardening is fun, entertaining and beautiful, more people should know about it and feel like they can be part of the change by practicing it.
I first researched about all the kinds of Guerrilla Gardening and communities out there, ways to do it and how to make seed bombs at home. I reached out to my reforestation community to ask about the rules in my city regarding Guerrilla Gardening. I proceeded to research about flowers that would thrive in my city and ingredients I could use to make colorful and eco-friendly seed bombs. I proceeded to create the brand, I researched vintage packaging and graphics, typefaces and color palettes. Then I designed the whole box and made some dummies to revise the details. Once the box was ready, I made the seed bombs at home and let them dry. I also filled tansparent water-soluble vegetable capsules with my seed/flour mix to have both pills and bombs just like the name of the brand. It's called Pills&Bombs by Dr. Ops because Ops is the god of greenery and life, so I thought I could create a character, like a scientist that creates these seed bombs in a lab as a plan to heal the earth.
Your entry's specification
I made 5 boxes of different colors depending on the kind of seeds the bombs were made of. The boxes measure approximately 10cm in hight, 7 in width, and they're 3cm deep.
CLOSE