No. 158
四月の人魚
By : Kanji Yumisashi
Entrant's location : 日本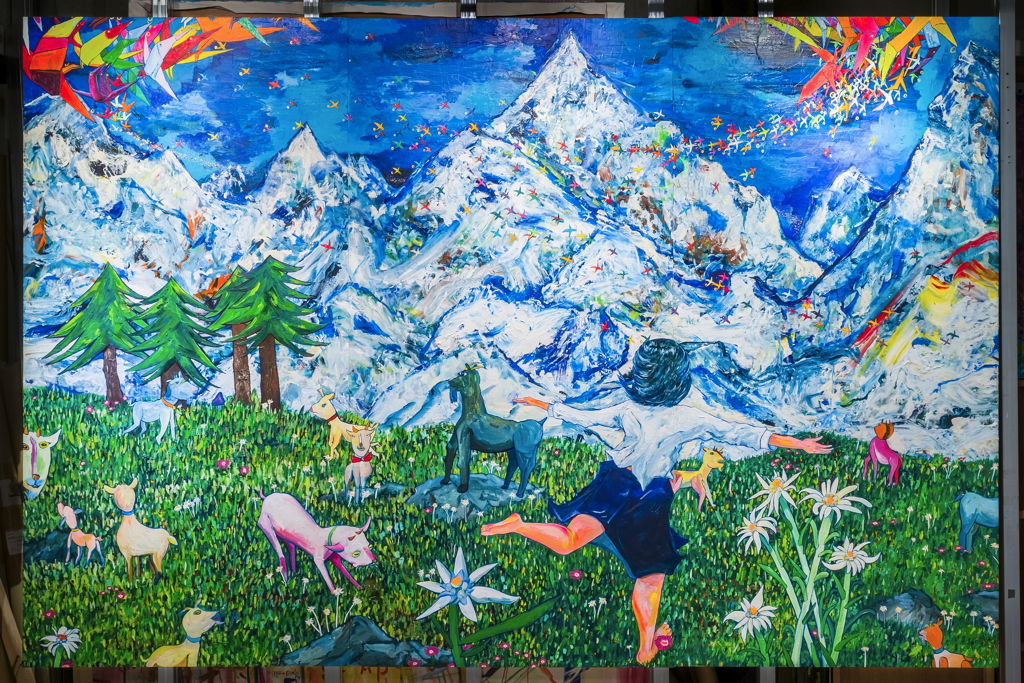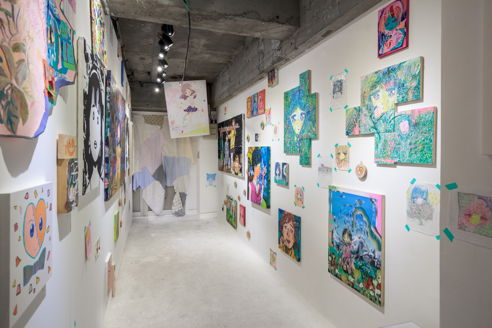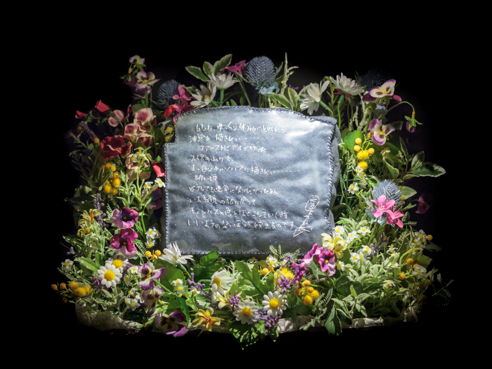 LINKS
コンセプト / 岡田有希子の消された生を捉えなおすこと 展示形式 /回廊型インスタレーション 制作年 / 2017年 彼女は33年前に自らこの世を去ってしまったけどファンは現在でも多い。毎年4月8日には 自然発生的に四谷四丁目の交差点に人だかりができる。死者との関わり方には様々な形があり それを見て僕は「人は死んで終わりじゃない」と思えるようになった。 彼女の悲劇的な死は33年の時と共に徐々に変化していき亡くなった後の彼女が今カタチを変えて まさに「アイドル」として復活するようなそんなものを僕は見てみたい。 彼女はアイドルだから時間を飛び越えてそれも可能なんじゃないかって思う。
The theme of the exhibition is "Yukiko Okada's memorial service".Yukiko Okada died at the age of 18 after committing suicide from the Yotsuya 4-chome building in Shinjuku on April 8, 1986, when she was a popular idol at the time.Her suicide has a tremendous influence due to the historical background of Japan in the 1980s, and boys and girls who saw the news followed one after another, and the number reached 80 people in two weeks.There was also an occult boom, and when her ghost appeared on TV, it became a noise, and it was named Yukko Syndrome and became a social phenomenon in a bad sense. Later, her presence became a taboo and disappeared from the industry.I am thinking of her.What kind of person was a woman named Yukiko Okada? I made an exhibition that would give me an opportunity to re-examine the raw parts that were erased.
Why did you make it?
My mother committed suicide on October 23, 2015.At that time, I was ignorant about the phenomenon of "suicide" and did not know the details of depression, and suffered deeply hurt and suffered from my mother's death.My home is Ise City, Mie Prefecture. Because of the countryside, the cause of death was also hidden.I read a number of books on suicide to see why people kill themselves. Among them, "Idol O" appeared repeatedly. It was the case of Yukiko Okada. So, for the first time, I learned about Yukiko Okada,I went to her grave in Aichi Prefecture. Her handwriting was transcribed in the tombstone: "I want to paint an oil painting if I can take a break slowly. I really wanted to be a painter when I was young".I felt strongly that I had to do it.I thought that if I could draw the existence of Yukiko Okada, who is a taboo using paintings, I could replace it with the message "People are dead and not the end".The relationship between the dead and the living should be changed.
The exhibition structure will be divided into three rooms, and the viewer will go around the route. First, I placed a work that imitates the "gravestone" I saw, and proceeded to the next room.There is the room of "Yukiko Sato", the real name of Yukiko Okada.Yukiko Okada is running out towards the Swiss mountains that she wanted to see and draw on the front, where works redrawn based on pictures and photos she drew from childhood are arranged. A large picture showing is displayed.In the last room, 9 artists wrote pictures based on the concept of "Revival of idol Yukiko Okada". The artists who called out chose people who had the necessity of handling "Yukiko Okada". Girls, idols, characters, death, etc.I thought that an idol could be enough if it was seen by multiple people.That's why I asked more than one artist to produce it.Therefore, the aim is to draw a new Yukiko Okada "image" that will lead to reviving her existence that has been erased.
Your entry's specification
Installation works with about 50 paintingsCorridor type is divided into three rooms, and as you walk from room to roomIt is a mechanism that can understand the theme.
CLOSE