No. 278
Designer
By : CHENG-LI YEN
Entrant's location : Taiwan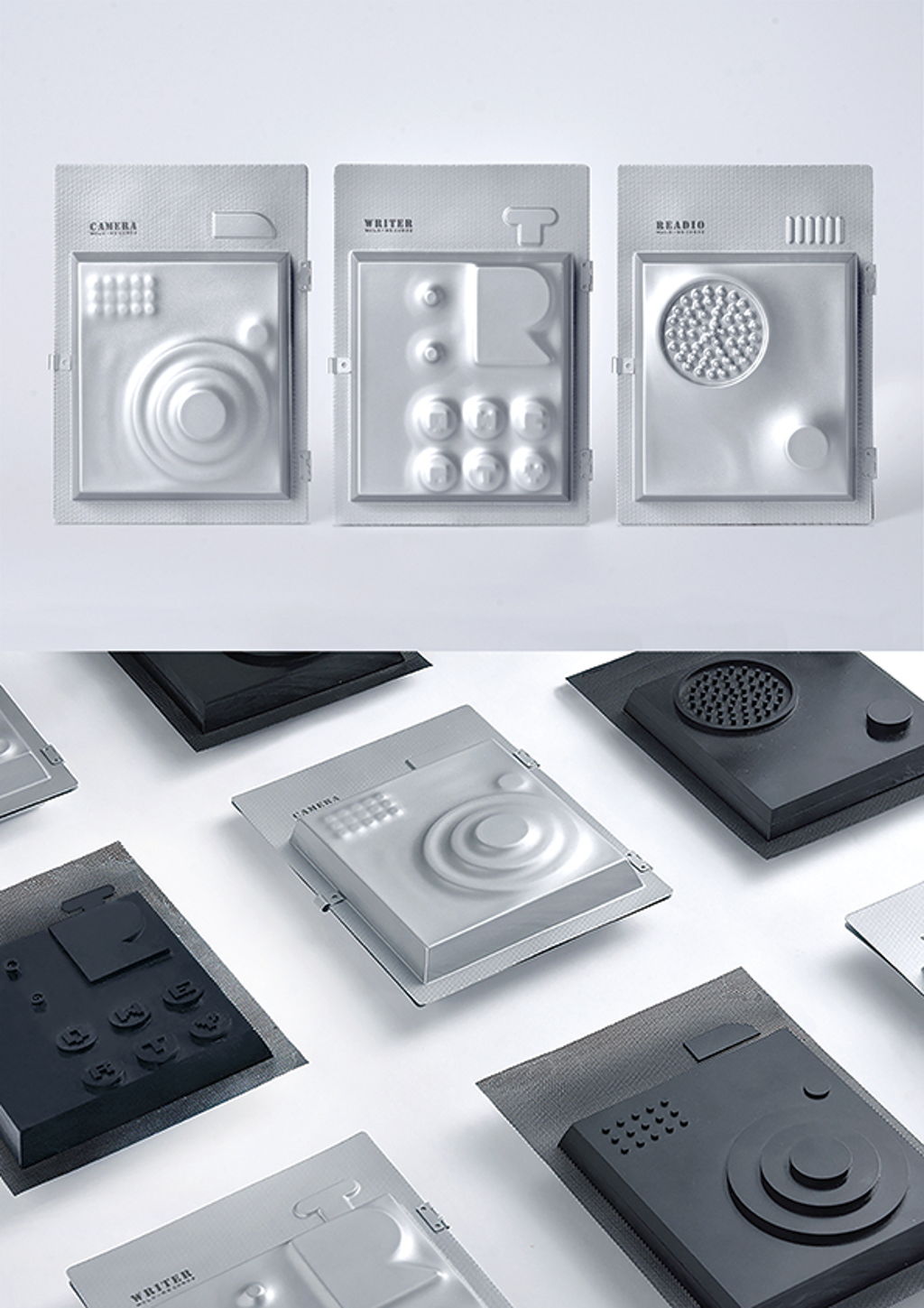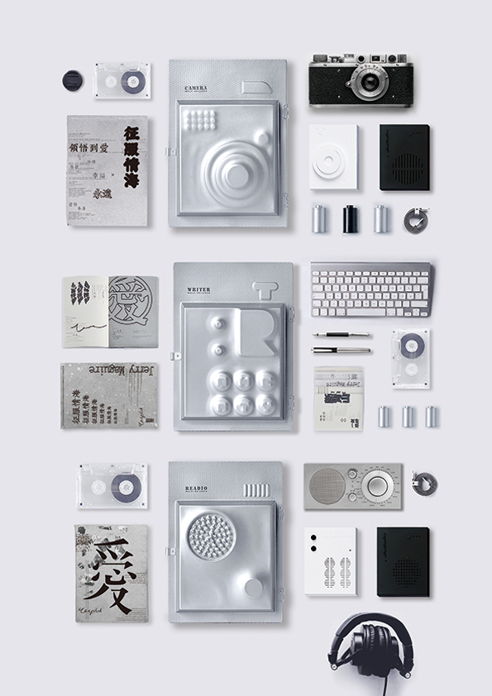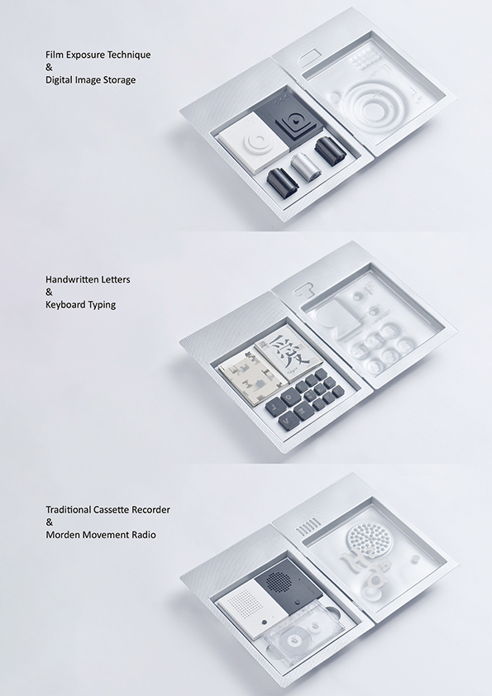 LINKS
The concept of new and old collection of molds. Shape invisible emotions. Use a casting kit for camera typewriters and radios. Save shadow text and sound. Record abstract emotions. Maintain interpersonal stories, moments, memories. Showing intangible and eternal emotions. Three pieces of packaging carry items across the ages. Modern things coexist with the era of old things. Record past memories. Create future memories. Empower them and record change and coexistence.
Camera: Film Exposure Technology & Digital Storage Image Capture the camera's parts, camera lens, flash, shutter. Three cameras feature a shape that fits this package. The content is stored in a USB hardware. These photos are connected in series to a marquee. Capture light and shadow. Typewriter: handwritten letters & button typing Modern with a QWERTY keyboard. Apply these six letters to the package look. Simplify complex keyboard keys. Presents the characteristics of a typing keyboard. The content is a book. Ability to record each story word by word. Radio: Traditional cassette recording & modern movement radio Speakers that include and play sound are the main features. Simple space speakers. The internal items are push-type radio movements. Contains the ups and downs of sound emotions. The items are fixed by the acrylic model, and the outer packaging is tightly sealed with iron buckles, which solves the problem of separation of the packaging of the goods.
Why did you make it?
This work is a story, a memory, an emotion that hopes to record anything invisible through the model of casting to embody the emotions between people. The purpose is to make a communication with friends, family, and lovers. This is a gift to each other and a souvenir to save time. The past coexists with modern time.
Outer packaging: Models are created using 3D printing techniques. The heat-softened plastic sheet is formed by pressing the mold with a vacuum technique. Content: 1.Install the slide hardware. Photo files can be transferred to and stored and transferred using USB. 2.Install a machine that records sound, and keep pressing the button to save 13 seconds of sound. Press it quickly to play.
Your entry's specification
Size: 21cm X 29.7cm (package), 5cm X 8cm (content hardware movement) Works material: PP plastic board
CLOSE