FINALIST
Hydraulic Robot Claw DIY Kit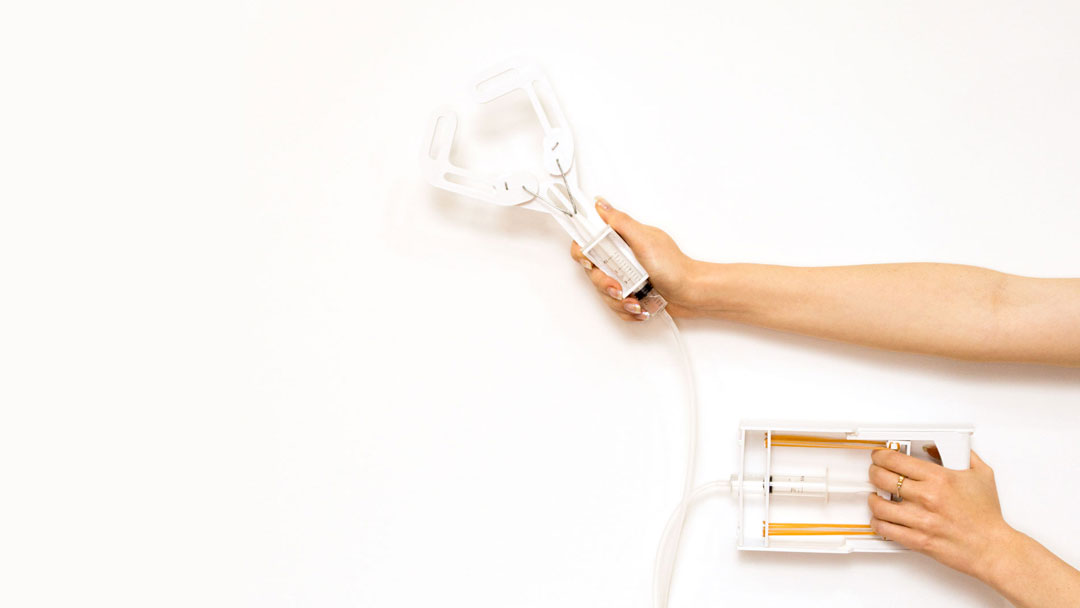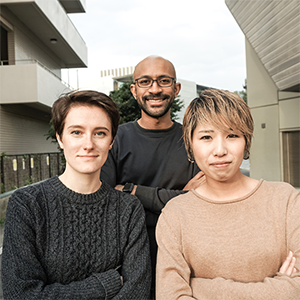 Category : GENERAL
By VIVITA, Inc. (Japan)
What did you create?
Using popular fabrication tools, we created a hydraulic robot claw assembly kit for kids between ages 9-12 years old.
Why did you make it?
We created this kit to encourage children not only to build their own unique 'analog' robot, but to think about what kind of applications it could have. By using laser cutting and 3D printing to make their own robot claw arm, children are free to use their imaginations to decide how they would like to use their own creation.
How did you make it?
The kit was created using multiple prototypes made in cardboard, MDF, and 3D printed materials. We tested all the prototype versions in small groups in order to maximize the enjoyment of making without too many distracting hurdles. The kit was created with the intention to balance the importance of the interaction process equal to the educational gains in fabrication tools.
Fab machines and software used
3D printer, Laser cutter, 3D Modeling and Design Software, 2D Design and 2D CAD Software
MEMBER
Designer

Jimi Okelana
UX Researcher

Alisa Salikova
Service Designer

Akemi Kumagai
Intern

Sohit Miglani
Intern

Raamael Arif Mahmood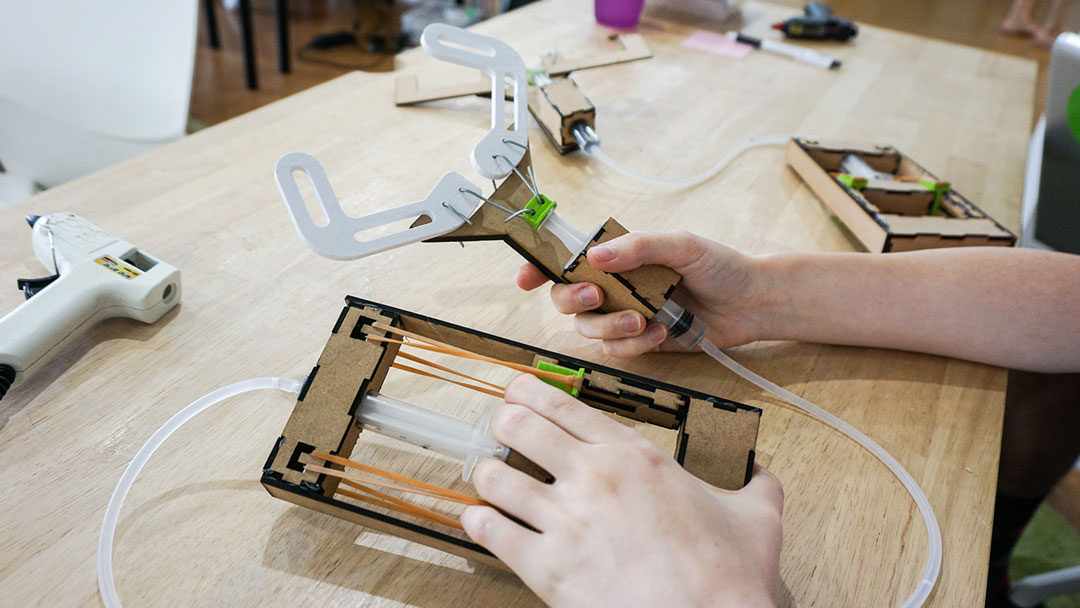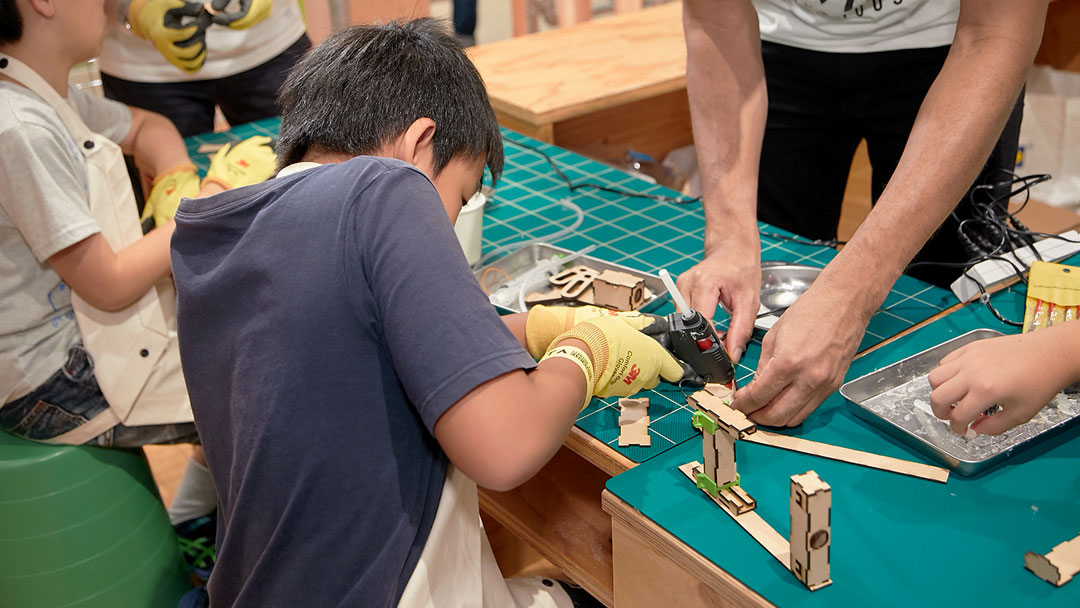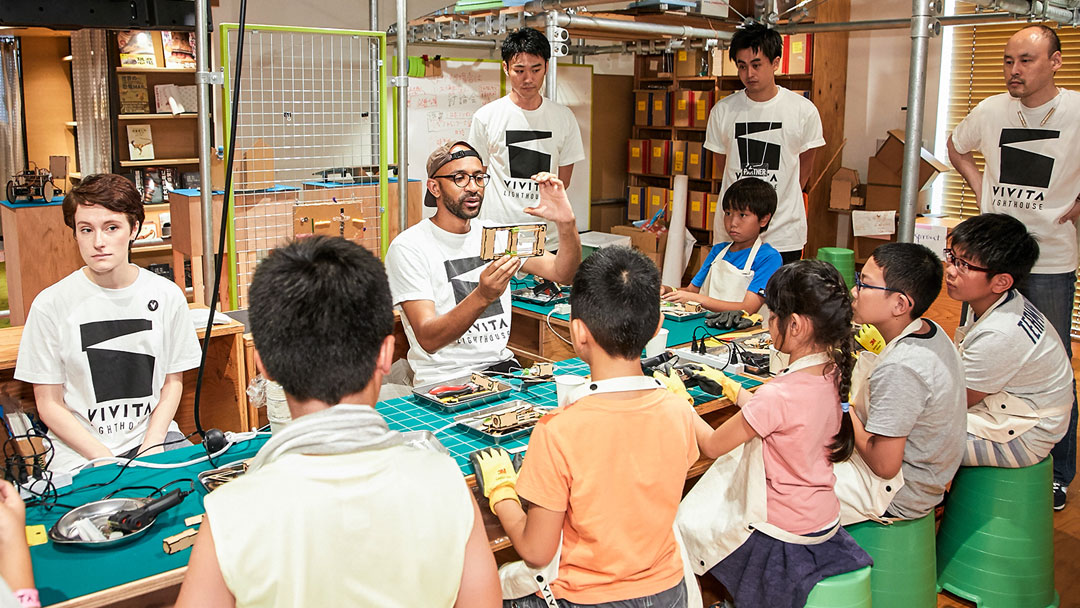 JUDGES
,
COMMENTS
Julia Cassim


Professor at KYOTO Design Lab Kyoto Institute of Technology

A simple replicable experiment that allows entry-level understanding of both robotics and the potential of digital fabrication and software using basic equipment. One can imagine that it would embraced by all ages, traditional low-tech makers and importantly the digitally averse. It exemplifies wonderfully the democratic spirit of the maker movement and the YouFab Global Creative Awards. I loved the specifications given as a recipe – way to go!