About YouFab
A new world of creation emerges,
blurring the lines between digital and physical
Show us how you ROCK IT!
The theme of this year's YouFab 2017 is ROCK IT! We are calling for entrants from all over the world to show us how you nail the art of fabrication.

2017 marks the 6th year of the YouFab Global Creative Awards, which recognize excellence in global digital fabrication. Last year, we redefined FAB as creativity that transcends and combines the digital and physical realms. Over the years, these awards have evolved into a global platform that recognizes and promotes extraordinary trials, initiatives and creative works that bring together digital and physical elements.

As for this year, we want to truly see you Rock it!

There are endless possibilities to what we can create in this world in which creativity blurs the lines between digital and physical, and there are many approaches and perspectives we are yet to imagine.
Having said this, it is also true that the degree of perfection and sophistication of products are developing quickly as the industrial world is aggressively entering the field of digital fabrication.

But, we must not stop here. The best is yet to come! We want to challenge the idea of sensible, defy sound judgement and hack common sense. We are truly looking forward to seeing entries that align with this spirit and are looking to support such works. Even if the output is in its drafting stages we will still evaluate the attempt and future potential of the work.

YouFab, through its award framework, serves as a platform to unearth and promote new ideas and works that can shape our future.

YouFab Global Creative Awards Chairman
Toshiya Fukuda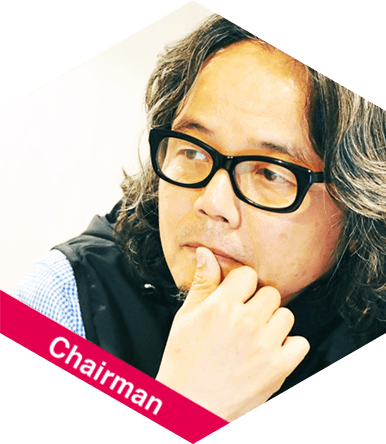 Toshiya Fukuda
777 Interactive Co., Ltd. Representative Director
Co-Founder of FabCafe
Toshiya is a professional in communication planning, directing and consulting media platforms. His own company, 777 Interactive, responds to the cutting-edge demands of companies and he considers the future of fabrication through FabCafe. He also raises next-generation creators at Hakuhodo and teaches digital design at Osaka University of Arts. His exemplary efforts are highly regarded overseas and has been awarded multiple international design awards and has taken part as a judge for such awards.
Organized by FabCafe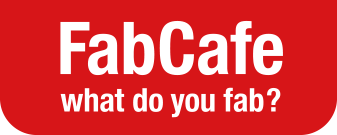 FAB refers to the fabrication revolution that is taking the world by storm. The term FAB incorporates the meanings of both FABulous and FABrication, which is free from the constraints of mass production and market theory. The FabCafe shares the FAB spirit in a fun and user-friendly manner, while providing an open platform to support individuals in their creative efforts to make new things. FabCafe is a space where people can come together, and get to know and connect with each other. It houses a variety of digital fabrication tools including a laser cutter and 3D printer, which visitors can use to bring their digital data to life.
FabCafe is where people can enjoy the thrill of making new things together and discover their own answer to the FabCafe question that we always ask, "What do you Fab?"

The FabCafe global network continues to expand. As of August 2017, there are 9 FabCafes in the world :Tokyo, Taipei, Barcelona, Bangkok, Toulouse, Hida, Singapore, Strasbourg, and Kyoto.