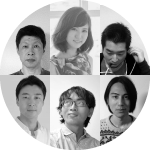 Category : GENERAL
By Team Interfering Floating Bodies (Japan)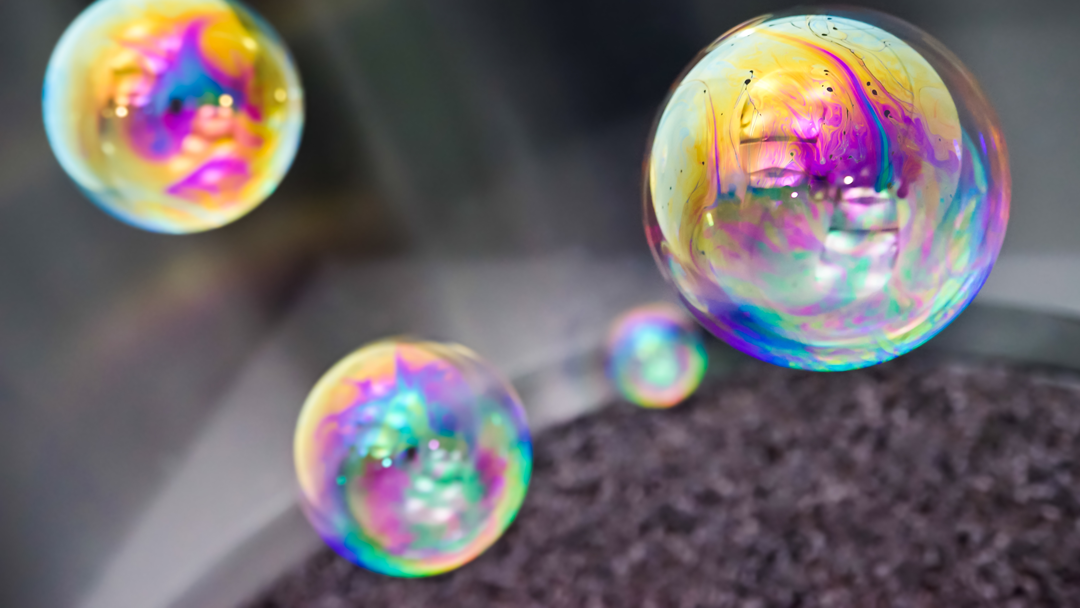 We have believed soap bubbles pop and burst easily. "Interfering Floating Bodies" is an installation that challenges the notion. Bubbles float in mid-air in the glass bowl without falling. The surrounding is reflected in the bubble's surface on all angles, and the rainbow-colored interference patterns on the surface constantly change in alluring ways. The sound and light synchronize with the movement of the soap bubble, which accentuates the beauty. The synchronicity is achieved by the digital technology, i.e., recognition of the bubble movement with a digital camera. The original beauty of bubbles unveiled in this work is beyond our imagination. We might not know how beautiful nature around us really is.
PROCESS AND TOOLS
The glass bowl with a diameter of 120 cm is surrounded by monochrome cloths, which are hung on a wood frame. Mostly the cloths are white as they make the surrounding of the bubbles clear and flat. Conversely, the lower center area is black as it makes the color of bubbles become aesthetically visible from the angle of the viewer. Dry ice hidden in the glass bowl sublimates to be carbon dioxide (CO2). Carbon dioxide is heavier than soap bubbles, thus, bubbles float in the bowl filled with CO2. A bubble generator and a digital camera to sense the colored bubbles are placed behind the ceiling of the wood frame. The generator and the camera are controlled by a digital fabrication tool "Compact computer Raspberry Pi". The tool makes the synchronicity between visual effects, sound and the bubble movement possible. The video is projected from the ceiling to the cloth behind the glass bowl, and the sound is from speakers behind the cloth.
MEMBERS
Scientist

Mafumi Hishida
Sculptor

Shogo Abiru
Musician

Jiro Hashimoto
Engineer

Masaru Mizuochi
Programmer

Yuma Yanagisawa
Designer

Sakura Kai