FINALIST
BlowFab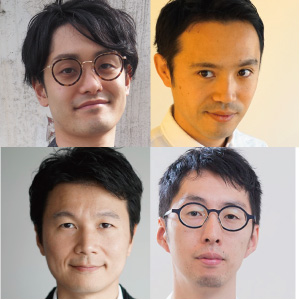 Category : GENERAL
By Junichi Yamaoka, Ryuma Niiyama, Yasuaki Kakehi and Yoshihiro Kawahara (Japan)
What did you create?
BlowFab is rapid digital fabrication technology to create hard inflatable products in a short time, which combines laser cutting and blow molding techniques.
These techniques can be used for prototyping various strong inflatable objects such as a foldable furniture, a container, toys, and devices. The finished prototype is strong and can be collapsed readily for storage when not required.
Why did you make it?
In recent years, plastic disposable has become a social problem. Manufacturers are pursuing 3D printing methods for reusable plastic products.
Blow molding, which is a manufacturing method used to make plastic bottles, but a mold is necessary. We combined this blow molding technique and laser cutting with a thermo-reversible plastic. People can create own prototypes rapidly without a mold and reuse objects by heating them again.
How did you make it?
The people create adhesive areas and inflatable areas by engraving and cutting multilayered plastic sheets using a laser cutter. These adhesive areas are fused automatically by overlapping two crafted sheets and softening them with a heater. The people can then create prototypes by injecting air. Objects can be bent in any direction by cutting incisions or engraving a resistant resin. The user can create uneven textures by engraving a pattern with a heat-resistant film.
Specifications
We used a multi-layered sheet consists of PET, a masking tape and a heat-resistant film. Scale and weight are changed depending on the size of objects. But the inside of the objects is hollow and the objects are lightweight.
MEMBER
Co-member

Junichi Yamaoka
Co-member

Ryuma Niiyama
Co-member

Yasuaki Kakehi
Co-member

Yoshihiro Kawahara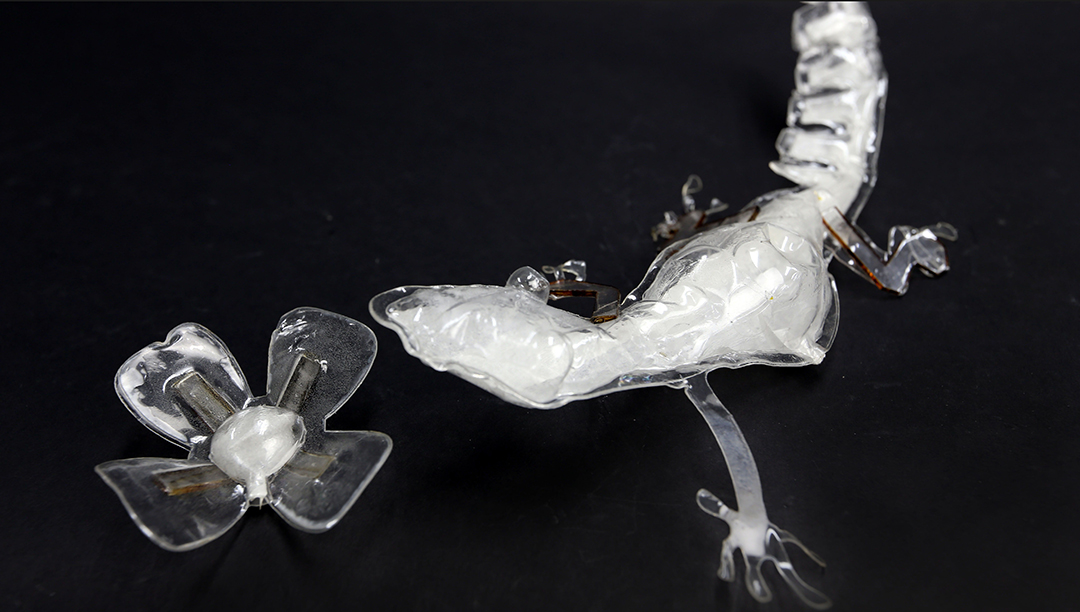 JUDGES
,
COMMENTS
Satoshi Yoshiizumi
TAKT PROJECT Inc., Representative
Designer/Creative Director

I think that creating a method of creation is equivalent to designing the ways in which things exist.

The hardness of the blow-molded object and the easily controllable nature of the molding suggests to me the possibility of the birth of a new way of things existing.

It is the kind of work that makes one want to imagine how it could be developed beyond the prototyping stage and into a product.