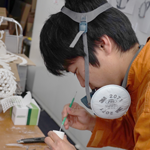 Category : STUDENT
By Hiroshi Sugihara (Japan)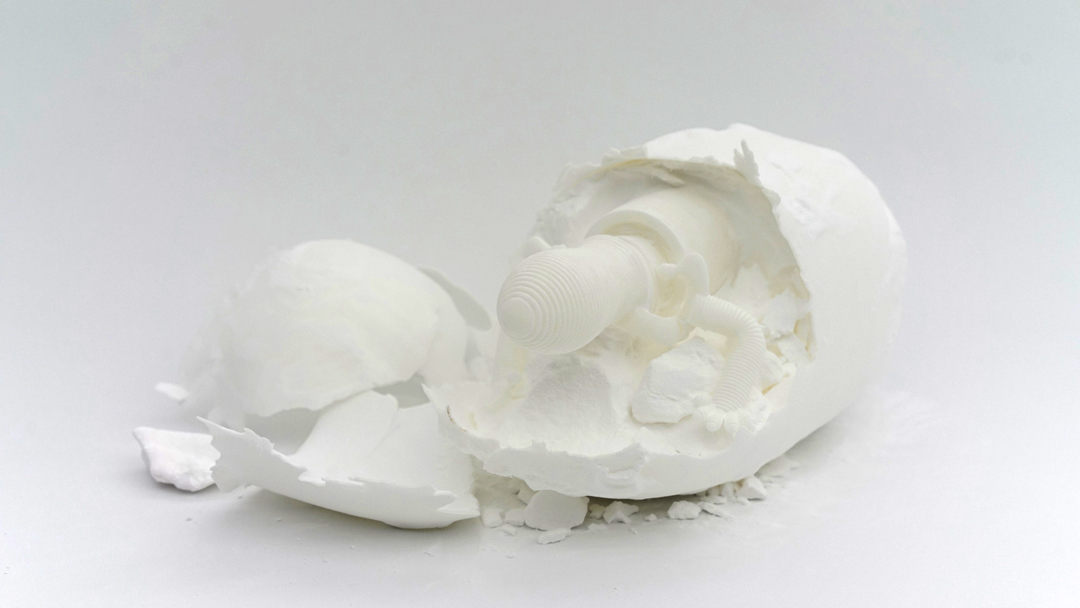 Creature-like groups of machines made by 3D printing.

By printing all the parts other than the motor as a single, connected object, the machines are born in a completed form, like creatures. After Selective Laser Sintering 3D printer prints the machines, excessive nylon powder is removed. They begin to crawl after a motor is inserted.

It is said that 3D printing has low molding precision and is generally unsuitable for manufacturing mechanisms. However, in this project we discovered that by using the features of 3D printing, such as complex curved surfaces and flexible structures, it is possible to get creature-like movement such as "smoothness" and " flexibility" from a rather simple transmission mechanisms. By combining these mechanisms using CAD, they are developed into creature-like groups of machines with diverse movements.

This work shows the possibility of " the Design of Motion" in 3D printing and, at the same time, evokes future machines that are born ready to crawl like creatures.
PROCESS AND TOOLS
Models are made by 3DCAD (Rhinoceros) and printed by a Selective Laser Sintering 3D printing machine (RafaelⅡ550, Aspect). After printing, excessive nylon powder is removed and a motor is inserted and the robots begin crawling.