ENTRY INFORMATION

SUBMISSIONS
YouFab is category-free. All works are acceptable for submission, whether they fall under the category of art, performance, architecture, or a multidisciplinary area. Products and services are also acceptable.
If the work is in it's draft or prototypal stage, we will base our evaluation on the way it has been attempted and it's future potential.

Works that have already been published or released are encouraged. Applications from individuals, groups, and/or businesses are permitted.
SCHEDULE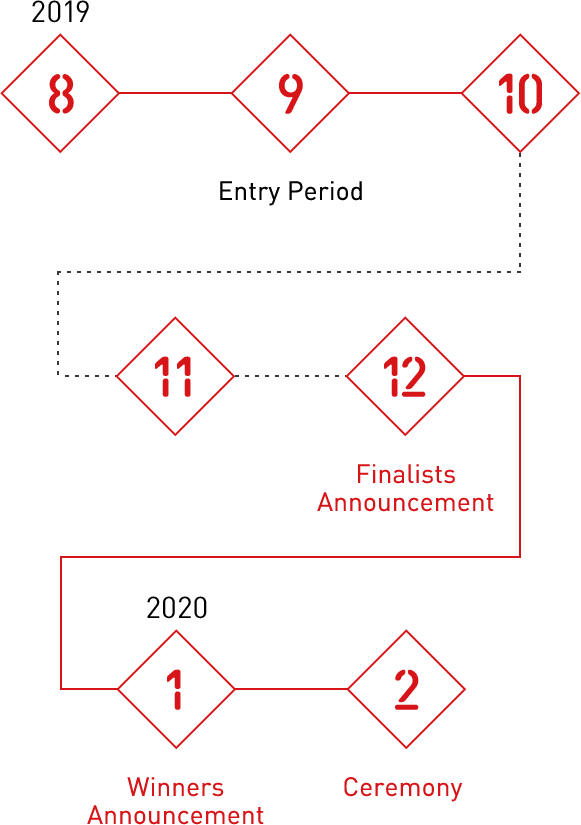 Entry Period

Thursday, August 1, 2019 - Thursday, October 31, 2019 12:00 (Japan time, noon)

Initial Review Results Announcement

Mid-December, 2019



Final Review Results Announcement

Early January, 2020



Award Ceremony

Early February 2020

CATEGORIES
STUDENT

This category is only eligible for those who are enrolled in an university or a vocational college at the time of entry. There are no age or nationality entry restrictions.

GENERAL

There are no age or nationality restrictions to this category therefore is open to anyone of interest whether it be individuals, groups or corporations.
Kei Wakabayashi

Editor

Kei Wakabayashi

Editor

Kei Wakabayashi was born in 1971 and spent his early childhood in London and New York. After graduating from the School of Humanities and Social Sciences in French Studies at Waseda University, he joined Heibonsha, and became part of the editorial department for "Gekkan Taiyo." In 2000, became an independent editor. Afterward, he edited a wide range of publications, including magazines, books, and exhibition records, and became active as a music journalist. He was assigned as the Chief Editor for the Japanese edition of "WIRED" in 2012, and left the post in 2017. In 2018, he launched blkswn publishers, Inc. and authored the book, "Sayonara Mirai" (Goodbye, Future), published by Iwanami Shoten (April​ 2018).

Chiaki Hayashi

Loftwork Inc. Co-founder

Chiaki Hayashi

Loftwork Inc. Co-founder

Co-founded Loftwork Inc. in 2000 and currently serves as its representative director. Loftwork is a new style of creative agency that boasts a network of over 25,000 creators. Each year Loftwork rolls out over 200 projects including web, community, and spatial design initiatives. Loftwork also operates the digital fabrication cafe, FabCafe. Hayashi pioneered the adoption of Project Management Body of Knowledge (PMBOK) guidelines in the creative industries in Japan, and has penned the book Web Project Management Standards. Hayashi is Japan Liaison to the Director of MIT Media Lab, a member of the Good Design Awards Screening Committee, and a member of the Manufacturing Industry Subcommittee of METI's Industrial Structure Council Committee.

Leonhard Bartolomeus

Artist collective ruangrupa & Gudskul Ekosistem

Leonhard Bartolomeus

Artist collective ruangrupa & Gudskul Ekosistem

Leonhard Bartolomeus (Barto), was born at 1987 in Depok, Jawa Barat, Indonesia. He studied Ceramics at Jakarta Institute of Art. Works as an independent curator, and also part of ruangrupa dan Gudskul Ekosistem--an open educational platform focusing on collective practice. His curatorial projects are mainly addressing historical issues, but in recent years he started to focus on open education and collaborative projects. At 2013, his first book "Publik dan Reklame di Ruang Kota Jakarta" alongside with co-author/editor at Karbonjournal.org, published. Alongside with several curators in Jakarta, Semarang, and Surabaya, he formed a curatorial collective called KKK (Kolektif Kurator Kampung). In 2019, he joined the curatorial team in Yamaguchi Center for Arts and Media (YCAM). Lives and works in Yamaguchi, Japan.

Keiichiro Matsumura

Okayama University Literature Department Associate Professor

Keiichiro Matsumura

Okayama University Literature Department Associate Professor

A cultural anthropologist. The professor's research includes conducting field work in the farm villages of Ethiopia and cities the Middle East, studying the wealth distribution and the development of poverty and assistance. He continues to photograph women who migrated from Ethiopia to the Middle East. The professor has received awards and accolades for the following work: Recipient of the Promotion of Research in Developing Countries Awards for "Anthropology of Wealth Ownership and Distribution" (Sekaishisosha Co., Ltd.) in 2009 and the Serizawa Prize for the same in 2010; Recipient of the Special Prize in the Mainichi Cultural Publication Awards for "Shame in Anthrology" (Mishima Publishing Co.) in 2018. Additional works and compilations of his include "The Basic 30 Volumes of Cultural Anthropology" (The Humanities Academy) and "Thoughts on Cultural Anthropology" (Sekaishisosha Co., Ltd.).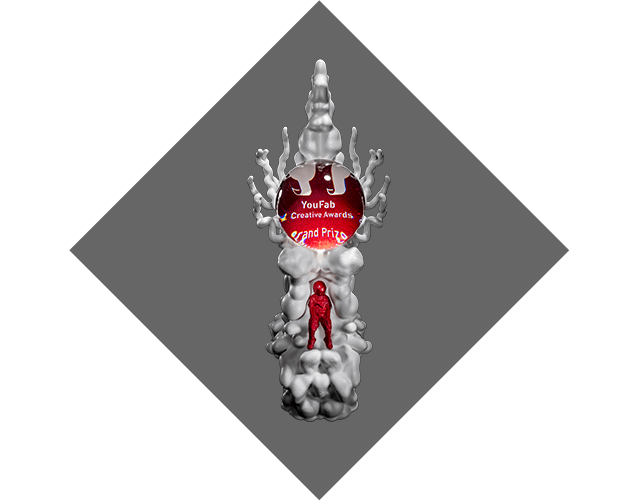 GRAND PRIZE
Throne (Red_2018)
2018 mixed media
photo : Nobutada OMOTE|SANDWICH
© Kohei NAWA|SANDWICH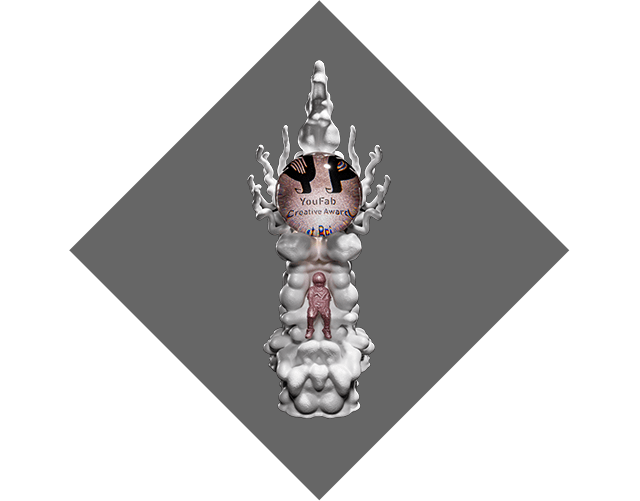 FIRST PRIZE
Throne (Sakura_2018)
2018 mixed media
photo : Nobutada OMOTE|SANDWICH
© Kohei NAWA|SANDWICH
AWARDS
Trophy/ 1000 USD

Trophy/ 500 USD

Award Certificate / 300USD

Award Certificate / 300USD

Award Certificate / 1000 - 3000 USD

Award Certificate
Selected from works submitted for special prize.
SELECTION CRITERIA
What did you make?
How is it original or unique?

Why did you make it?
How is your idea profound?

How did you make it?
Is the work based on original ideas that challenges existing norms?
HOW TO ENTER
Join AWRD.com

Entries for these awards should be submitted on AWRD.com (https://awrd.com). Entrants will need to create their own AWRD.com user account (free of charge) to submit their entry.

Read APPLICATION RULES

Make sure to read the APPLICATION RULES before submitting online.

Submit your entry

There is no limit to the number of entries you may submit. If submitting multiple entries, please prepare an entry form for each submission.
WHAT YOU NEED TO PREPARE
One main photograph of the submitted work *Required
Two supplementary photos *Optional
※Accepted image formats: JPEG, GIF, PNG
※Recommended image size is around 10MB
2
Video introducing your submission (no more than 5 minutes)
If privacy settings are set so as to require a password for viewing, please be sure to include the password on the entry form. *Optional
3
Explanation of your submission
Please include an explanation of the concept of the work, the reason why you made it, the creation process, and the specifications.
Submission Language
YouFab accepts applications written in languages other than English. However, please be aware that the judgment will be made in English so we recommend that there be an English explanation along with the submitted language. Any applications that are not in English will be translated by the YouFab committee using a free online translating tool for the judges to review.
Online Application
Please note that your session may timeout if you stay on the entry form for a long period of time. It is recommended to first save the contents you wish to register onto the entry form offline and then submit the form.
Submission Photo
After the submission, the main submission photo will be featured on this website. Choosing to keep the image private is also an option. For further information, please refer to the entry form.