About YouFab
We are calling for entrants from around the world that challenge
the idea of what is sensible and "hack" the common sense model.
We look forward to seeing entries that align with this spirit.
Conviviality
Emerging from the space
between the old and new OS
Whenever I look at events and revolutions that are shaking up the world, I relive the feeling that systems from an older era are finally approaching their limit. Regardless if we are thinking of issues in business, culture, or politics, it has become more and more challenging to address them through a stream of constant updates, and the limitations of the entire system have become increasingly apparent. When people perceive this to be a minor issue and attempt to find a solution to it, they are led to a myriad of problems entrenched in the entire industry, issues with the legal system, or even problems associated with deep-rooted mindsets, which often result in them ultimately losing sight of the actual site of the problem itself.

Initially, I had thought that it would be all right to simply get hold of a new app, but I realized it has become apparent that an update of the OS itself is required. Updating the OS on your own PC is a tedious process. It is indeed odd to imagine that an OS can be easily updated if the OS is connected to not only companies, businesses, industries, but the entire society. Naturally, if it were that easy, there would be a lot of resulting conflict.

Moreover, when it comes to updating an OS, it is not a matter of simply replacing the old system with a new OS by purchasing new components at a place where they are sold, downloading them, and setting them up all by ourselves. A new OS must undergo a seemingly endless cycle of planning, trials, an implementation phase, verification, further trials, and so on, before gradually taking its form as a finished product. One of the biggest challenges is that the typical process of first taking a good look at everything and drawing up a highly precise design before ensuring that all is perfect and proceeding with implementation does not work in this case. On the contrary, every update has to be performed in the spirit of "let's try this and see if this works."

Of course, this means that there is no choice but for us to grapple with the inevitable fact that whenever a problem has been resolved, a new problem may crop up elsewhere, and vice versa. In this complicated world, we need to accept that it is next to impossible to put in all our efforts in the hope of solving every existing problem at one go. Precisely for this reason, we must accept the insecurity of the present moment as we are in a period of performing updates without a definite end in sight.
This is a very uneasy and frightening situation. Because of the unease and discomfort, discontent and contradictions may arise in the absence of certain knowledge regarding the ripple effects of attempted improvements, which will lead to conflict, stand-offs, and the rapid fragmentation of society. Under these circumstances, we will lose sight of the ways and means that are essential for us to lead a better life.

If I remember correctly, the historian and intellectual Ivan Illich had advanced the idea of "conviviality" in the 1970s. Since that time, it has been acknowledged that the OS that drives nations and society today is approaching its limit, and Illich has introduced the concept of "conviviality" to the world as a way of thinking and an attitude that can help us to overcome this limit.

"Conviviality" can be interpreted as independent symbiosis or self-sustaining collaboration. Simply put, it is a call for individuals and communities who are confronted with issues and difficulties to seek out systems, structures, or tools that would enable them to transform or revolutionize the status quo and to maintain the new system in a sustainable manner. In other words, when the government or the industry is unable to solve the problems around us, we will do it ourselves. In the case of OS, the idea of conviviality lies at the heart of the conceptual foundation of Linux.

The idea, then, is to lead an independent and autonomous life as much as possible without relying on external entities. There should be no such thing as having too many systems, structures, or tools that can aid us in this objective, either now or in the future. On the contrary, a society that is abundantly equipped with these systems and tools will create a symbiotic effect which will start to take root throughout the entire society. I believe that will be the moment when we will finally discover the contours of the new OS, which will be completely different from its predecessors.

If the voice for change is loud enough, developers and creators will be obliged to seriously reconsider the question of whose benefit technological progress should actually be for. Meanwhile, the idea that convenience can automatically bring about a richer life is nothing but a logic that has been built into the system of the old OS. All of us ought to sit down and carefully think about how we can safely sustain the livelihood of people and communities around us in the event that this logic falls flat.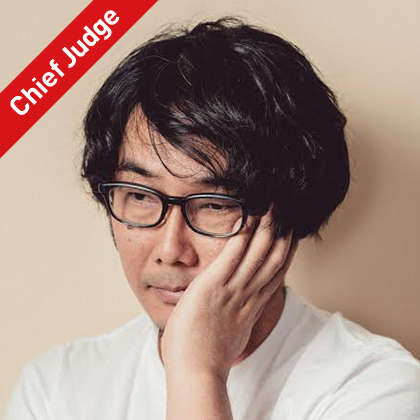 Kei Wakabayashi
Editor
Kei Wakabayashi was born in 1971 and spent his early childhood in London and New York. After graduating from the School of Humanities and Social Sciences in French Studies at Waseda University, he joined Heibonsha, and became part of the editorial department for "Gekkan Taiyo." In 2000, became an independent editor. Afterward, he edited a wide range of publications, including magazines, books, and exhibition records, and became active as a music journalist. He was assigned as the Chief Editor for the Japanese edition of "WIRED" in 2012, and left the post in 2017. In 2018, he launched blkswn publishers, Inc. and authored the book, "Sayonara Mirai" (Goodbye, Future), published by Iwanami Shoten (April​ 2018).
Organized by FabCafe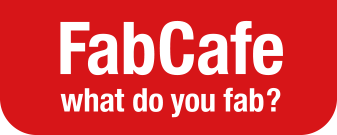 Tokyo, Kyoto, Hida, Taipei, Bangkok, Barcelona, Toulouse, Strasbourg, Monterrey, HongKong. FabCafe is a creator's cafe network, extending 10 locations around the world. At the FabCafes, unique creators gather, meet, pit their talents against each other, and give presentations on their ideas and creations every day. Since the beginning, the FabCafe Global Network has supported the birth of over 15,000 ideas by holding a various kind of creative workshops and events, all while also offering delicious coffee and comfortable spaces to relax.

The YouFab Global Creative Awards is a compilation of the year's activities. Curators at each location call out to creators they have met and networked within that year to compile a number of impressive submissions from around the world.
At the same time, we are discovering and supporting creators who are likely to change the next generation by recognizing and celebrating their unique works. The large number of YouFab winners so far are connected globally through winning the YouFab Award and their field of activities have expanded.

From Local to Global, Global to Local.
We believe that the next generation of talent is not only born from advanced research facilities or university labs, but also from small towns and communities around the world. The transmission from local to global returns results back to the local. Through this cycle, YouFab is ever becoming more supportive of the world's creatives, as well as international creative businesses.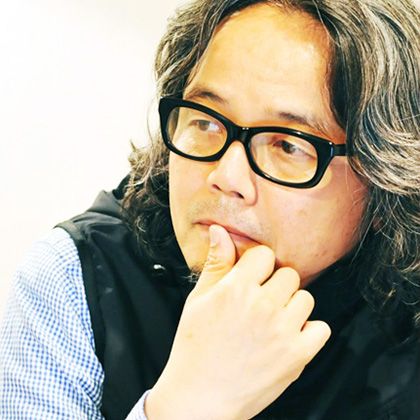 Toshiya Fukuda
Hakuhodo Fellow / Chief Creative x Technology Officer
Osaka University of the Arts Professor of Design
Triple Seven Creative Strategies Co., Ltd. Representative Director
Co-Founder of FabCafe
Toshiya is a professional in communication planning, directing and consulting media platforms. His own company, 777 Interactive, responds to the cutting-edge demands of companies and he considers the future of fabrication through FabCafe. He also raises next-generation creators at Hakuhodo and teaches digital design at Osaka University of Arts. His exemplary efforts are highly regarded overseas and has been awarded multiple international design awards and has taken part as a judge for such awards.