ENTRY
INFORMATION
SUBMISSIONS
YouFab is category-free. All genres are accepted for submission. We also welcome works in progress, as well as prototypes. In this case, we will base our evaluation on the way it has endeavored, as well as its future potential. Works that have already been published or released are also encouraged, and may it be working solo, as a group or business, we will leave that up to you.
SELECTION CRITERIA
YouFab Creative Awards looks for the most innovative, engaging, and meaningful ideas among other criterias, from around the world that uniquely implement and communicate clear messages which challenge the existing norms.

By innovative, we mean how you are thinking outside of the box, as well as how ambitious and creative you are with your design. We want to see how you are connecting bridges between various elements such as the environment, the society, the economy, and the political, with design. For example, what types of materials are you incorporating, and why? How are you creatively identifying your answer or reaction to the topic?

By engaging, we mean how you are engaging the audience's imagination to reflect upon current events to understand our world today. How does your design open minds to speculate about our future? How does your design help your audience feel both independent and connected with society?

By meaningful, we mean the story you are executing, through your design. We want to know how and why you incorporated the messages behind your design, to understand the existing norms you are trying to challenge. What are you trying to say or do through your design? How are you as a designer and artist, connect the purpose and significance of your design with the audience?

The selection criteria are as follows:
Emotional engagement with audience of message conveyed

Level of creative interpretation
of the theme
Overall quality of experience design

The open-mindedness communicated in the spirit of "Fab"
THEME

The trend of praising "physicality" and "analogue-ness", which emerged as a counter to our collective transition to digital technology, has recently been stymied by the arrival of the Coronavirus. As an effect of this, the discourse surrounding analogue experiences has been shut off from its full potential. For instance, some in the digital streaming music industry claim that "real, physical experience" will only grow in importance, but I have found these discourses lacking in elaboration, and thus they have never yet managed to convince me entirely.

The discourse which claims the "importance of experience" often neglects other experiences — such as binge watching Netflix, or listening to a playlist on Spotify while jogging or biking. As a result, they fail to define the value, if any, of physical experience, and end up being mere nostalgia: old-fashioned people saying old-fashioned things.

The Coronavirus has posed a thrilling quandary to us all by blowing away people's vague expectations of "the importance of physical experience". If the value of physicality continues to be crucial to us, then we need to redefine the value of physicality after / during the pandemic, with the limitation that people can't be as close to one another as they were previously.

From bathrooms to payment systems, the technologies and systems that allow us to be "contactless" will be applied in various places and situations in society. These are systems that defend us from infection, but it's questionable if they are positive proposals, turning adversity into opportunity.

This year's YouFab Global Awards focuses on how we can redesign and reframe humanity, physicality, and "real experience" given the context of a world where being contactless has become the default. It could be a proposal for a new technology or system, or a new behavioral pattern. The focus could be anything: a house, school, office, commercial facility, clothing, transportation, food, event, festival, dating, funeral, etc.

In other words, our challenge to you is to redesign, and then re-value "experience" through a"contactless" lens. We look forward to the projects that shed light on experiences that bring humanity back to everyday life — the kind of experiences that can be overlooked from a public health or administrative perspective. Perhaps these experiences could seem frivolous at first glance. A small discovery of something seemingly worthless yet potentially important could be easily lost unless it finds a space that allows free thinking, such as this award.

Chief Judge
Kei Wakabayashi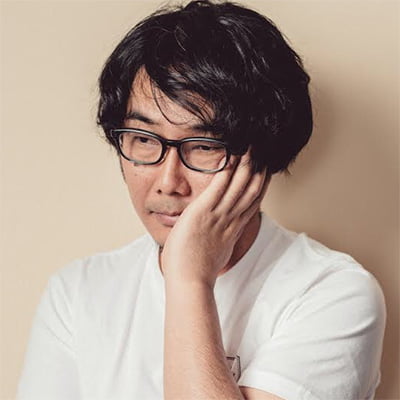 Chief Judge
Kei Wakabayashi was born in 1971 and spent his early childhood in London and New York. After graduating from the School of Humanities and Social Sciences in French Studies at Waseda University, he joined Heibonsha, and became part of the editorial department for "Gekkan Taiyo." In 2000, became an independent editor. Afterward, he edited a wide range of publications, including magazines, books, and exhibition records, and became active as a music journalist. He was assigned as the Chief Editor for the Japanese edition of "WIRED" in 2012, and left the post in 2017. In 2018, he launched blkswn publishers, Inc. and authored the book, "Sayonara Mirai" (Goodbye, Future), published by Iwanami Shoten (April​ 2018).
PRIZE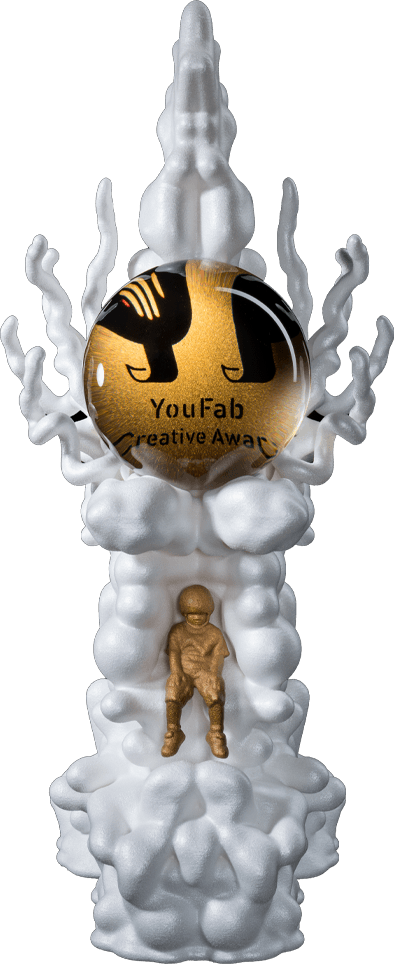 THRONE©️Kohei Nawa
Kohei NAWA
Born in 1975. Currently based in Kyoto.
Director of "SANDWICH," a creative platform for production established in 2009 in Fushimi, Kyoto.
Website:http://kohei-nawa.net/
Trophy / 2000 USD

Trophy / 1000 USD

Certificate / 500 USD

Certificate
SPECIAL PRIZE
NewHere PRIZE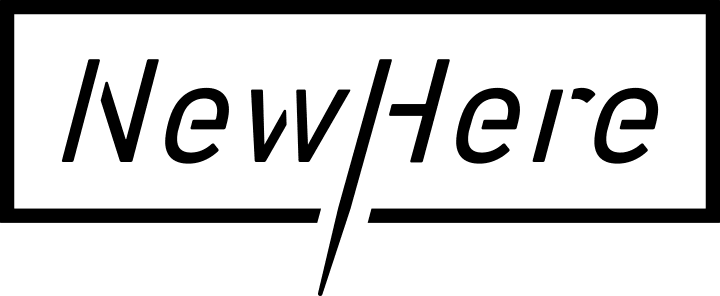 The YouFab2020 Special Prize "New Here Prize" will be calling for works under the theme of "New Mobility", which is based on the theme "Contactless (by default)" of YouFab2020.
SCHEDULE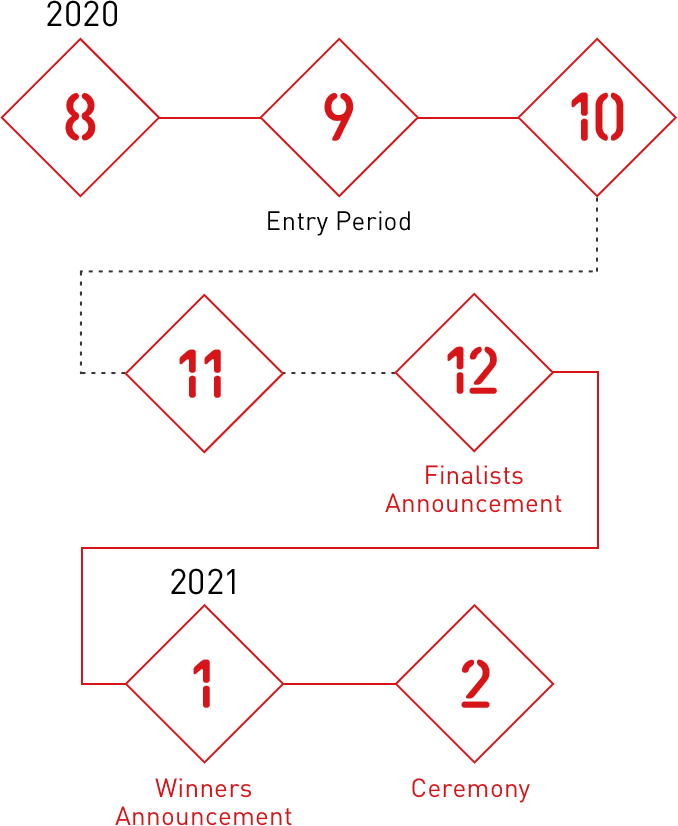 Entry Period

Thursday, August 1, 2020 - Thursday, October 31, 2020 12:00 (Japan time, noon)

Initial Review Results
Announcement

Mid-December, 2020

Final Review Results
Announcement

Early January, 2021

Award Ceremony

Early February 2021
HOW TO SUBMIT
STEP 1

Create an AWRD account

Entries for these awards should be submitted on AWRD.com (https://awrd.com). Entrants will need to create their own AWRD.com user account (free of charge) to submit their entry.

STEP 2

Read application rules

Make sure to read the application rules before submitting online.

STEP 3

Submit your entry

There is no limit to the number of entries you may submit. If submitting multiple entries, please prepare an entry form for each submission.
WHAT YOU NEED TO PREPARE
One main photograph of the submitted work *Required
Two supplementary photos *Optional
※Accepted image formats: JPEG, GIF, PNG
※Recommended image size is around 10MB
2
Video introducing your submission (no more than 5 minutes)
If privacy settings are set so as to require a password for viewing, please be sure to include the password on the entry form. *Optional
3
Explanation of your submission
Please include an explanation of the concept of the work, the reason why you made it, the creation process, and the specifications.
Submission Language
YouFab accepts applications written in languages other than English. However, please be aware that the judgment will be made in English so we recommend that there be an English explanation along with the submitted language. Any applications that are not in English will be translated by the YouFab committee using a free online translating tool for the judges to review.
Online Application
Please note that your session may timeout if you stay on the entry form for a long period of time. It is recommended to first save the contents you wish to register onto the entry form offline and then submit the form.
Submission Photo
After the submission, the main submission photo will be featured on this website. Choosing to keep the image private is also an option. For further information, please refer to the entry form.