FINALIST
"Makerthon" for the continuing life of everyone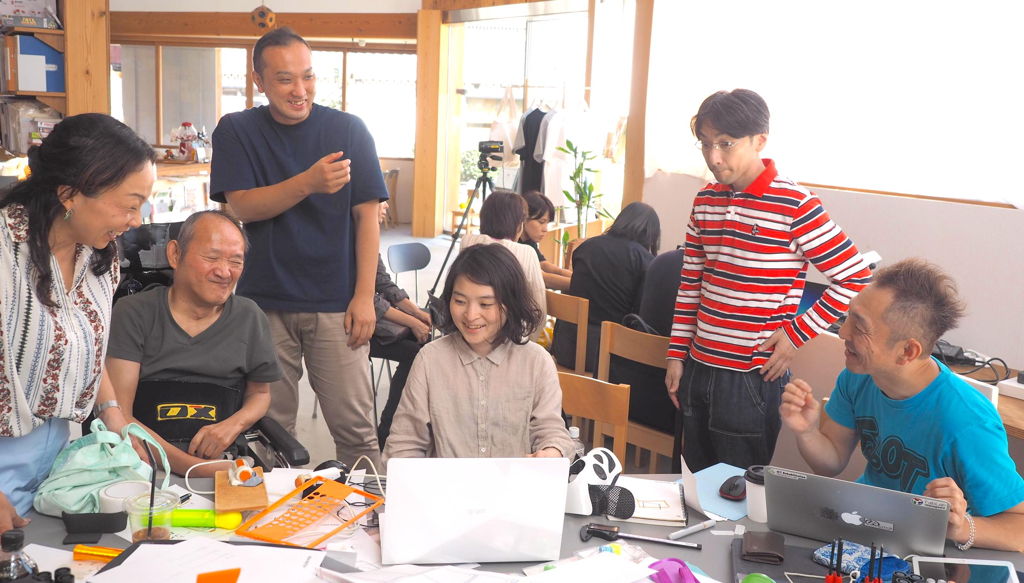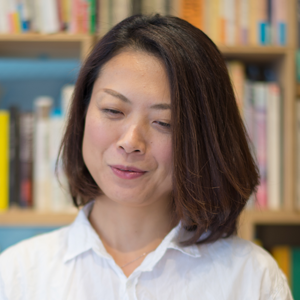 Category : GENERAL
By Sonoko Hayashi (The ICT Rehabilitation Study Group) / Naoki Hamanaka (Fablab Shinagawa) (Japan)
Profile
The ICT Rehabilitation Workshop organizes events in the welfare field using technological equipment, including 3D printers, throughout Japan. Fab lab Shinagawa is a fab lab with occupational therapists where anyone can make tools to improve their lives regardless of their age or relation.
Sonoko Hayashi
Representative Director, ICT Rehabilitation Study Group
Fablab Shinagawa Director, Occupational therapist
Naoki Hatanaka
Fablab Shinagawa Founder, First-class architect
What did you create?
A place of manufacturing where everyone, including people with disabilities, participate on an equal footing, and a series of services to smoothly promote the place. They consist of these elements:
・ Workshop / Seminar: A place to improve manufacturing skills
・ Make-athon: A place to connect with co-creation while demonstrating skills
・ Redesign Cafe: A place to evaluate prototypes produced by Meikasson and mature in a form close to the product We call the tools that make life convenient and fun as "self-help tools".
At a Make-athon, people with disabilities and their supporters are called "Need Knowers" and they make the tools they really want. The following are some of the tools:
・ Fly turn that is easy to return with one hand
・ Paw switch to invite smile
・ Unicorn band (tool that pushes PC keyboard with head movement)
・ Tool to drop "dust" when making Hariko -Forearm pick (a tool that plays the guitar only by moving the forearm)
・ Tools that allow you to write without overlapping characters
Why did you make it?
Self-help tools are all tools that specifically increase the person's ability to do and increase the number of activities that they can be involved in. Opening the data can increase access to the number of people who have similar issues around the world. A society where anyone can participate in such activities can be realized through digital fabrication. Only a limited number of people, such as designers, will be able to create a loop of activities that will enable them to "inform" many people, "increase" the number of people who can do it, and "continue to hone their skills" for those who want to be deeply involved. We want to break away from the world view that users only "consume" it. Traditionally, issues that could only be solved by combining mass-produced products can be solved individually and specifically, and the fact that options to share that knowledge are beginning to emerge has become a place to appeal to society.
How did you make it?
We started workshops / seminars on digital fabrication and started to attract people such as therapists. Make-athon is usually held for 1 to 3 days, and the team will work with the person to make the tools that the "Need Knower" really wants. Regardless of the skill of the team members, we will demonstrate the strengths we have under the leadership of the facilitator within the team. First of all, we will delve into the background of Need and materialize the life we ​​want to achieve with the tools. For idea creation and design realization, the "idea sketch" method developed by IAMAS is used. The production process and data will be created by the person in charge on "Fabble" and used to announce the final results of the workshop. At the same time, we share data with the global platform where we are responsible for localization. If necessary, create an opportunity to "re-design" the prototype.