FINALIST
Skin II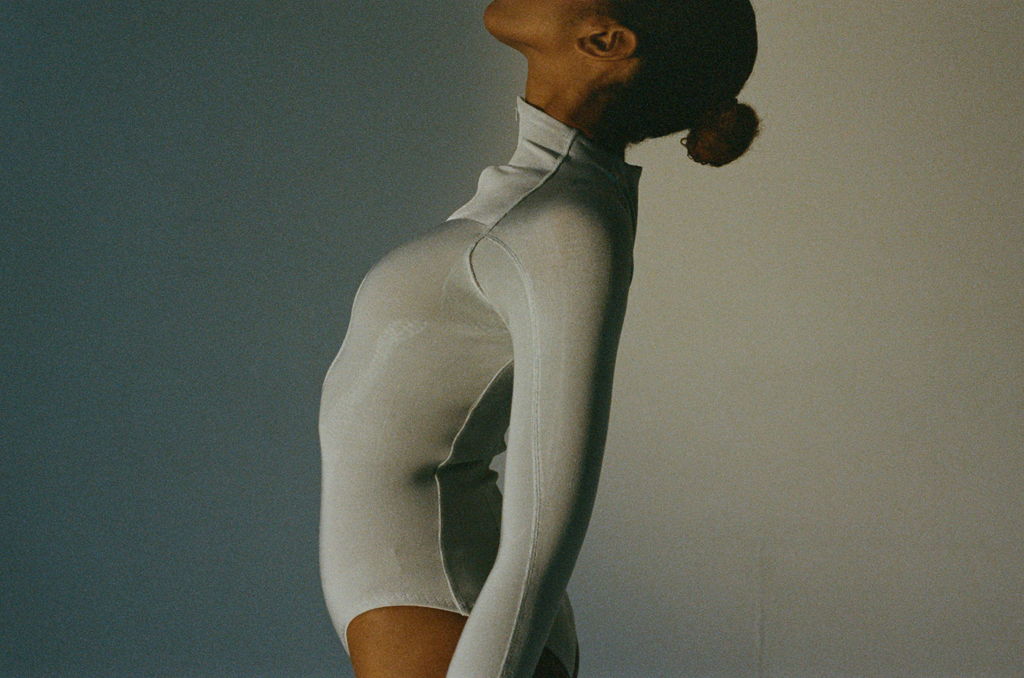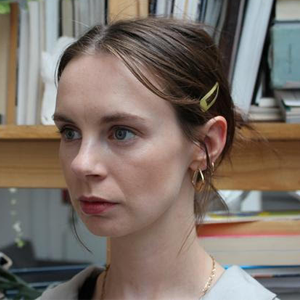 Category : GENERAL
By Rosie Broadhead (UK)
Profile
Rosie Broadhead
Rosie Broadhead is an apparel designer specialising in biomaterials in the fashion industry. A graduate from Central Saint Martins' MA 'Material Futures' course, she has a background designing for luxury brands such as Aitor Throup and Cherevichkiotvicki, and R&D at cyclewear brand Rapha. She is interested in the interaction between skin and clothing, and how science and technology will influence the future of fashion. By looking at what is natural on our bodies, Rosie looks at how we can create sustainable yet functional clothing.
What did you create?
'Skin II', in collaboration with microbiologist Dr. Callewaert, explores the benefits of encapsulating probiotic bacteria into the fibres of clothing. I created a probiotic bodysuit where I encapsulated bacteria within the textiles to improve the skin microbiome. These bacteria are activated when they come into contact with the moisture on our skin, allowing them to dominate other less beneficial bacteria. For optimal results, the probiotics are strategically placed in key areas where you would normally sweat, under the arms, and down the back. The encapsulated bacteria are associated with reduced body odour, encouraging cell renewal, and improving the skin's immune system. This project not only replaces the need for chemical fabric finishes but also reduces the need to wash your clothes as frequently. In order to sustainability in fashion, I wanted to recognise good health and wellbeing, industry innovation and responsible consumption and production. 'Skin II' aims to use what is natural on our bodies to advance the performance of clothing.
Why did you make it?
I became interested in the interaction between clothing and skin through working in performance sportswear. My discovery into bacteria and skin started through my interest in how the body functions. I started to look at cosmetics, and technical fabrics and how these products co-interact with skin. I was concerned about the chemicals used in certain fabric finishes that can be toxic to the skin and body. Primarily, I wanted to create clothing that was healthy for our skin with minimal impact on the environment. I began looking at how our body functions naturally, which led me on the skin microbiome, and the importance of healthy bacteria on our bodies. I realised how you could potentially manipulate your skin microbiome through what you put on your skin directly and wanted to relate this to textiles. I began to develop probiotic clothing, by incorporating healthy bacteria into textile. The bacteria is activated with moisture and will start to colonise on the skin. This change in the skin microbiome is associated with reducing your body, encouraging cell renewal and improving the skin's immune system. This replaces the need for anti-bacterial chemicals on your clothes and reduces the need to washing clothes so regularly.
How did you make it?
Skin II, is a probiotic clothing concept that is encapsulated with healthy bacteria to improve your skin microbiome. I made a body suit to be worn next to the skin. There bacteria are activated with sweat so I designed the garment so the bacteria were positioned in areas that were most likely to come into contact with the moisture on your skin, such as the chest, underarm, back. I also chose natural yarns when developing the fabric of the final probiotic pieces, as it's more likely to promote healthy bacteria growth. I work closely with microbiologist Dr Chris Callewaert based at Ghent University. We developed several methods to microencapsulate the bacteria within the textiles. Throughout the project, we conducted lab testing, and wear testing trials to clarify the best method and process. Through lab testing, we were able to test the exact bacteria count present on the textile. I have washed the garment at 30 degrees and the bacteria has stood up well to those temperatures. Once the bacteria is encapsulated I cut out, and sew the garment together. The probiotic garment is displayed on a lightbox to see where the bacteria is encapsulated within the piece.