ABOUT YouFab
We continuously look forward to seeing
new ideas that are "hacked",
that excites us and provokes our imagination.
WHAT,S YouFab
YouFab is an award run by FabCafe since 2012, which first began as a competition for creators to simply come together. We aim to build an influential community of creators, by building a platform that connects the creators directly with society.
We seek for works that reflect upon current events that affect our world today.
We look at how bridges are connected between various elements such as the environment, the social, the economic, and the political, with design.
We call on creators from around the world who challenge what we see as normal, by "hacking" into these norms with the medium of design.
We continuously look forward to seeing new ideas that are "hacked", that excites and provokes our imagination.
ORGANIZER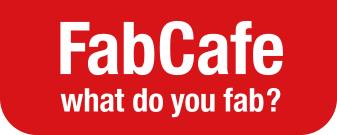 Tokyo, Kyoto, Hida, Taipei, Bangkok, Barcelona, Toulouse, Strasbourg, Monterrey, HongKong, Nagoya. FabCafe is a creator's cafe network, extending around the world. At the FabCafes, unique creators gather, meet, pit their talents against each other, and give presentations on their ideas and creations every day. Since the beginning, the FabCafe Global Network has supported the birth of over 15,000 ideas by holding a various kind of creative workshops and events, all while also offering delicious coffee and comfortable spaces to relax.

The YouFab Global Creative Awards is a compilation of the year's activities. Curators at each location call out to creators they have met and networked within that year to compile a number of impressive submissions from around the world.

At the same time, we are discovering and supporting creators who are likely to change the next generation by recognizing and celebrating their unique works. The large number of YouFab winners so far are connected globally through winning the YouFab Award and their field of activities have expanded.

From Local to Global, Global to Local.

We believe that the next generation of talent is not only born from advanced research facilities or university labs, but also from small towns and communities around the world. The transmission from local to global returns results back to the local. Through this cycle, YouFab is ever becoming more supportive of the world's creatives, as well as international creative businesses.
WHAT,S FabCafe
FabCafe is a series of 'Fab' innovation labs that specialize in creating products, services and experiences of the future. Here, maker enthusiasts, businesses and everyday people can access digital fabrication tools and experiences for fields ranging from fashion to bio. Founded in Tokyo in 2012, FabCafe's global network now serves and fosters creative communities around the world, including Bangkok, Barcelona, Hong Kong, and many more.