NEWS
YouFab Global Creative Awards 2019 Opening Event
YouFab Global Creative Awards 2019 Opening Event
Conviviality- Emerging from the space between the old and new OS
---
There is a perception that the OS that currently drives our country and society will soon reach its limit. "Conviviality" is the concept that Ivan Ilyich introduced to the world as a way of thinking and an attitude that can help us overcome this limit.
Making ourselves independent/autonomous with as little reliance as possible on outside forces. When many things such as that are implemented in society and they are able to interact with each other and will begin to spread throughout society, we will see the outline of a new OS that is different from the old ones we have used up until now. (From a statement by Kei Wakabayashi, Chief Judge for YouFab 2019. Click here for the full text.)
YouFab will be held for the 8th time this year.
Following last year's "Polemica!", which refers to refers to "controversy" and "tumultuous debate", the theme for this year's YouFab is, "Conviviality – Emerging from the space between the old and new OS". In order to overcome the "old OS" that drives the present age, in the 1970's Ivan Ilyich advocated a way of thinking and an attitude known as "Conviviality" ('autonomous and creative intercourse among persons, and the intercourse of persons with their environment'). In a society which is transitioning to a new OS, what are the things, concepts and activities that express a convivial attitude?
To give this year's talk, we welcome Mr. Leonhard Bartolomeus from the Indonesian art collective ruangrupa, who was the first Asian director to be featured in the German contemporary art exhibition "documenta", along with the Chief Judge, Kei Wakabayashi, to think about the subject of conviviality in modern society. In addition, there will be a live performance by MGF, a rap crew consisting of KSK, 1010 and Japssy. MGF will be presenting an opportunity to experience the reality of artists who are already operating in a convivial format.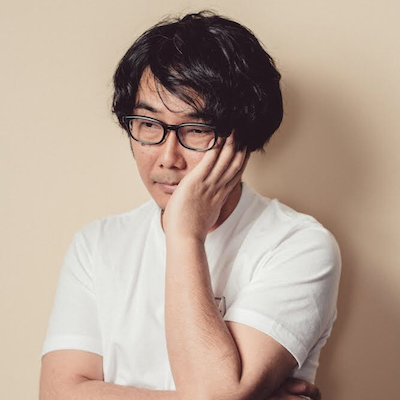 Kei Wakabayashi
Editor
Kei Wakabayashi was born in 1971 and spent his early childhood in London and New York. After graduating from the School of Humanities and Social Sciences in French Studies at Waseda University, he joined Heibonsha, and became part of the editorial department for "Gekkan Taiyo." In 2000, became an independent editor. Afterward, he edited a wide range of publications, including magazines, books, and exhibition records, and became active as a music journalist. He was assigned as the Chief Editor for the Japanese edition of "WIRED" in 2012, and left the post in 2017. In 2018, he launched blkswn publishers, Inc. and authored the book, "Sayonara Mirai" (Goodbye, Future), published by Iwanami Shoten (April​ 2018).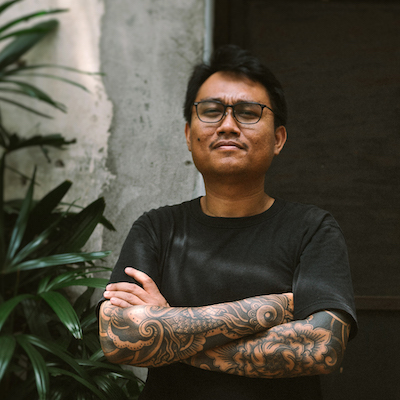 Leonhard Bartolomeus
Artist collective ruangrupa & Gudskul Ekosistem

Leonhard Bartolomeus (Barto), was born in 1987 in Depok, Jawa Barat, Indonesia. He studied Ceramics at Jakarta Institute of Art. Works as an independent curator, and also part of ruangrupa dan Gudskul Ekosistem–an open educational platform focusing on collective practice. His curatorial projects are mainly addressing historical issues, but in recent years he started to focus on open education and collaborative projects. In 2013, his first book "Publik dan Reklame di Ruang Kota Jakarta" alongside with co-author/editor at Karbonjournal.org, published. Alongside with several curators in Jakarta, Semarang, and Surabaya, he formed a curatorial collective called KKK (Kolektif Kurator Kampung). In 2019, he joined the curatorial team in Yamaguchi Center for Arts and Media (YCAM). Lives and works in Yamaguchi, Japan.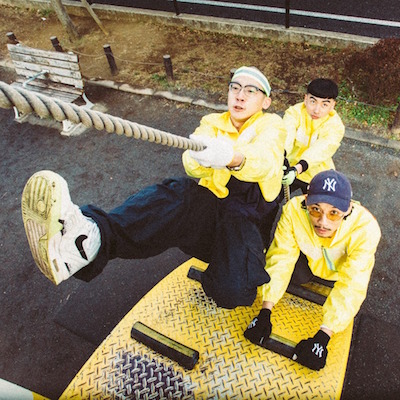 MGF
The MGF Rap group consisting of 3 people: KSK, 1010, and Japssy.
MGF debuted in 2016 and gained popularity from their track "Do not be kind to '95 feat. Keiichi Sogabe". Their unique and sophisticated fashion sense is integral to the group and in 2018, they collaborated on a special collection with one of the world's oldest sportswear makers "le coq sportif". This further catapulted their success and in 2019, the group released their second album 'Real Estate'.
Outline/Event Information
《Date & Time》2019/08/31(Saturday)17:00 – 20:00
《Venue》FabCafe MTRL
150-0043, 2nd Floor, Dogenzaka Pia Building, 1-22-22 Dogenzaka, Shibuya-ku, Tokyo
《Entrance Fee》一General ¥1500 / Student ¥1000  (includes 1 drink)
Apply here:  https://yf2019openingevent.peatix.com/view
《Capacity》50 people
《Organizer》YouFab Global Creative Awards
《Program》
16:30     Open
17:00 – 17:10 Intro
17:10 – 17:30    Chief Judge Kei Wakabayashi / What to expect this year's theme, 'Conviviality'
17:30 – 17:50    Leonhard Bartolomeus / Self-Introduction / Conviviality in Indonesia
17:50 – 18:20 Kei Wakabayashi × Leonhard Bartolomeus Talk session
・What is the difference between the old OS and the new?
・What will emerge from this space?
18:20 – 18:30 Free session / Q & A
18:30 – 18:40 End of talk / Venue change
18:50 – 19:20 MGF Live
19:20 ~     After Party