Concept
1 in 7 new-born infants are premature or sick and need special care. These babies have to stay in hospital after birth, while their parents are sent home feeling helpless and permitted only limited visits. This separation can last for months and have long term impacts. During the global pandemic it is even worse, with parents prohibited from visiting or having to wear restrictive protective equipment.
We designed BEI to allow parents to feel close to their child even when forced apart. By wearing a comfortable armband, they can feel the movements of their child, which reduces their anxiety and increases bonding. The armband also allows them to speak to their baby from anywhere at any time, which has been shown to reduce new-born stress levels and help with early language development.
In the world after Covid we will all travel less and need solutions to be close with our loved ones even when apart. We hope that the design and engineering we have developed for BEI can inspire new ways to achieve this.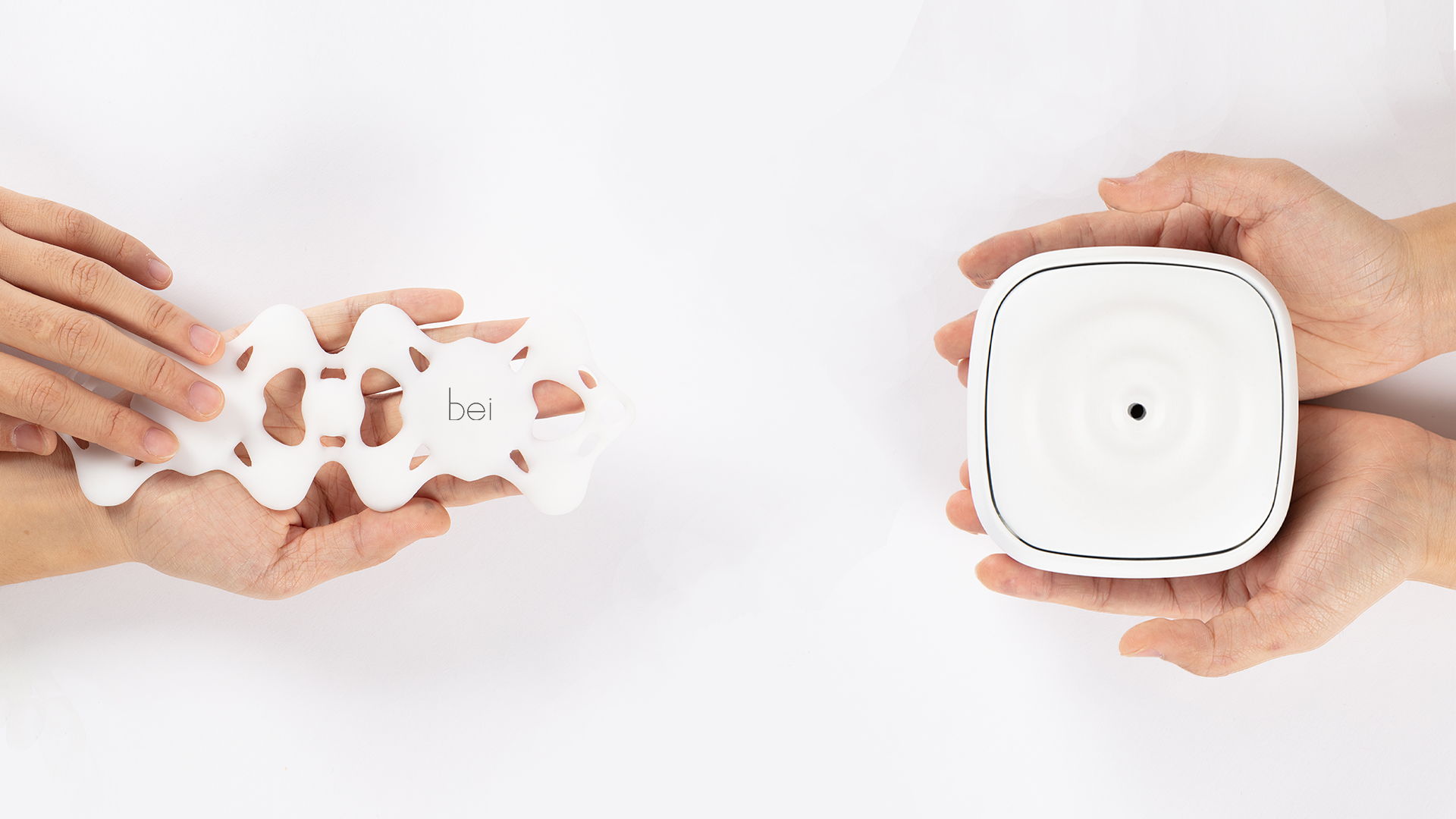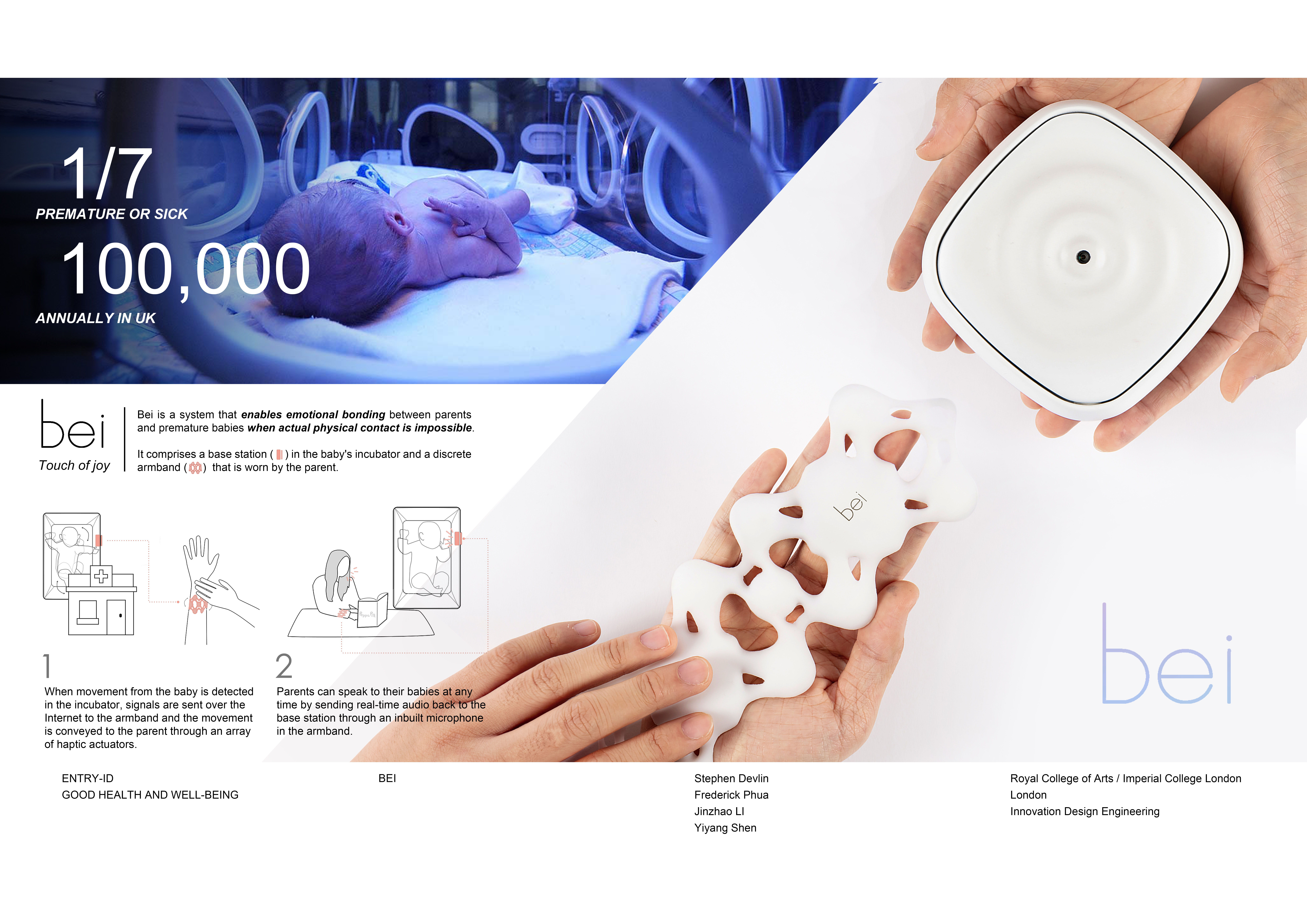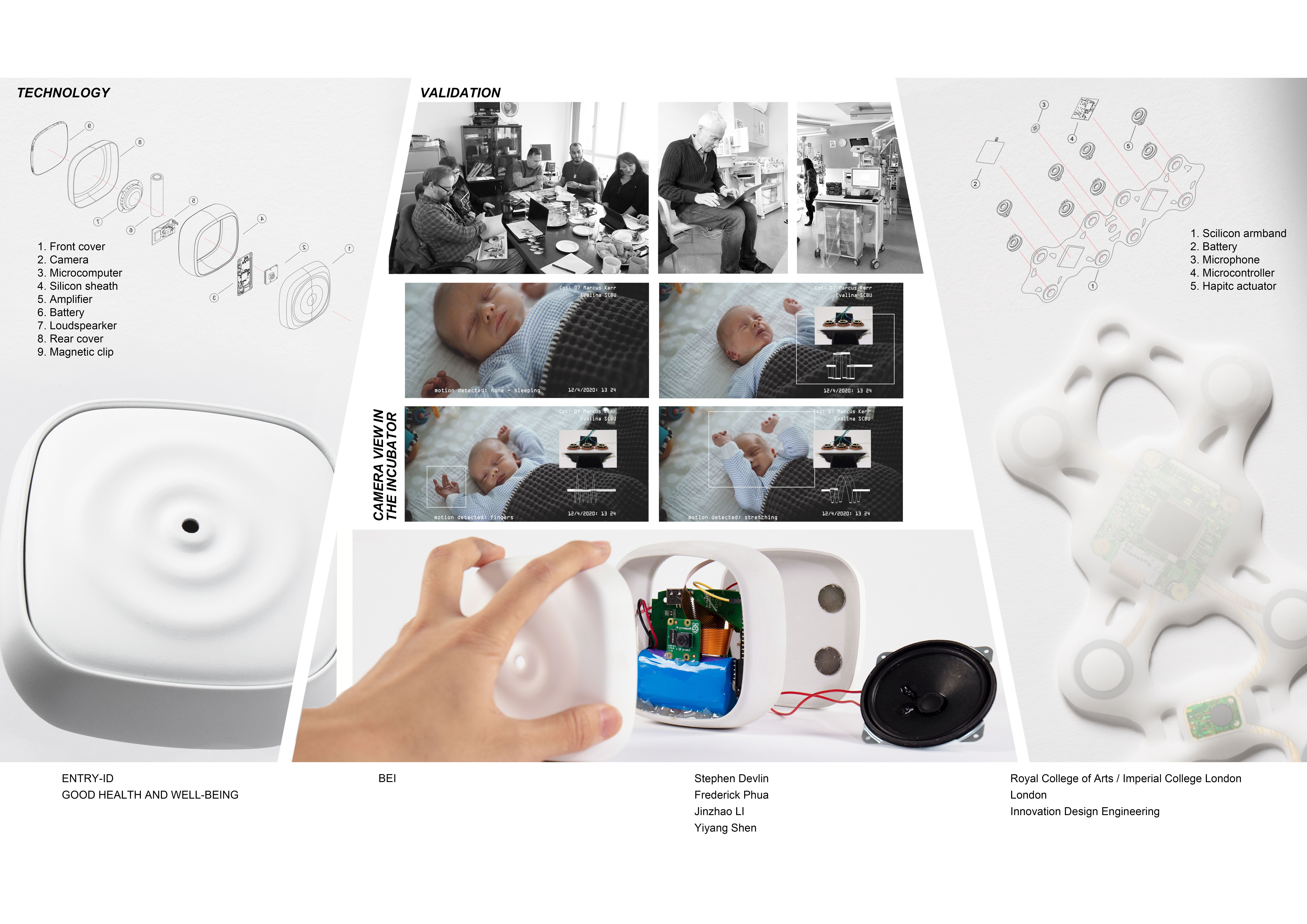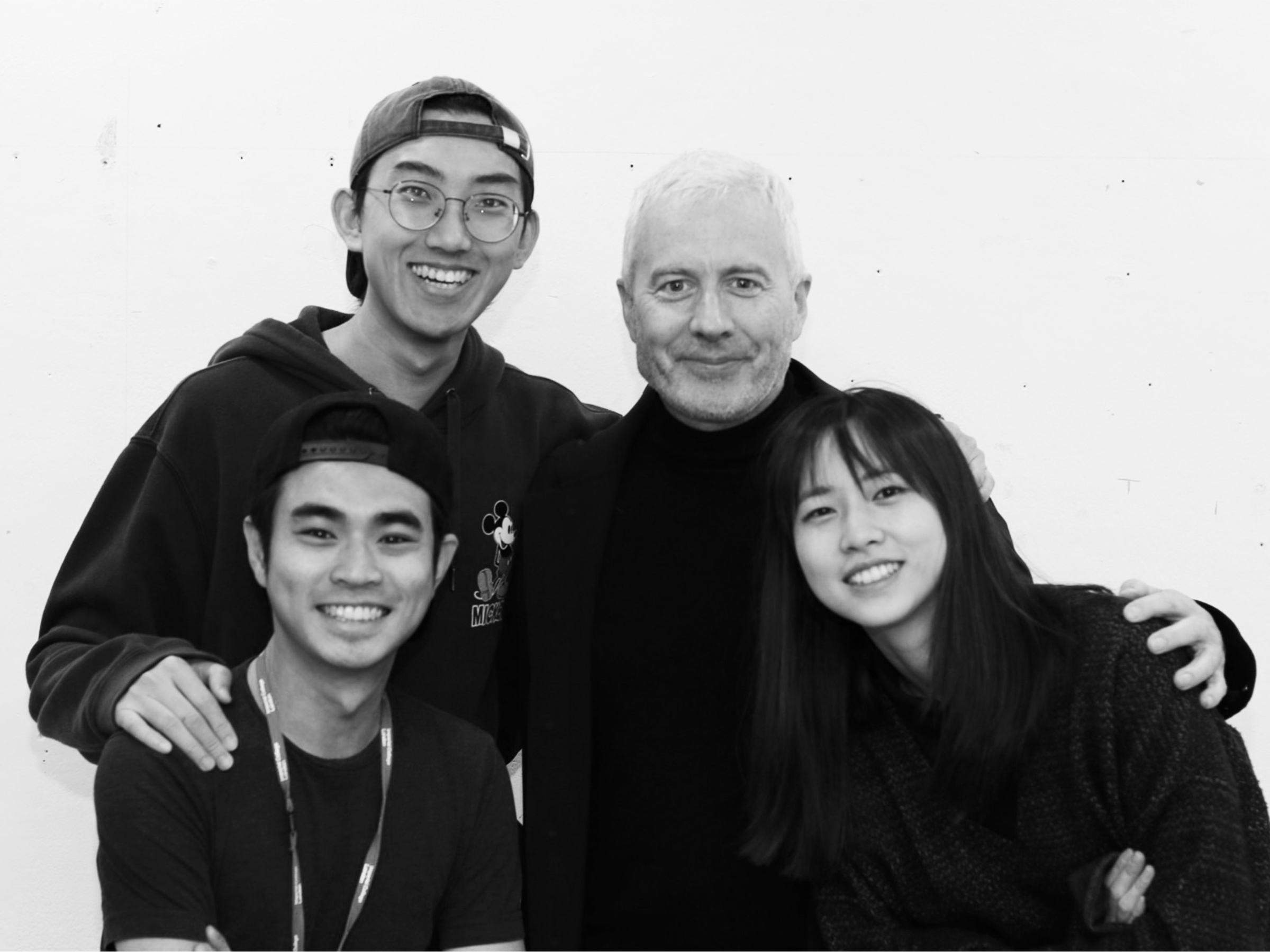 Jinzhao LI
China
We are a team of 4, 2020 graduates of the Royal College of Art / Imperial College London, MA/MSc Innovation Design Engineering. Frederick Phua, Yiyang Shen, Stephen Devlin, Jinzhao Li Our mission is to enhance the unquantifiable aspects of life: empathy, wellbeing, delight, with meaningful design and innovation. This is a project that is close to our hearts, every member of our team had close relatives that had gone through the trauma of having newborn babies separated from them for treatment. Our goal is to provide care to both families and babies by reducing anxiety, promoting quicker recovery and minimising the long term negative impacts of the experience.
Instagram: bei.project