Concept
The pandemic has caused our work routines and lifestyles to change drastically. With social distancing measures in place, public transports in major cities like London are unable to operate at full capacity. Resulting in people adopting walking as a habit, leisure and a mode of transportation.
City Glider, augments the walking experience by extending our stride and walking threshold. Lightweight, human powered and requiring no effort, the pneumatic mechanical system within the footwear harnesses force expended from the heel strike and releases it in the mid-stance position to propel the user forward by up to 12%. Empowering us to cover longer distances and explore more.
My research shows that expanding one's walking threshold can increase the probability of one choosing to walk rather than use other modes of transportation. By doing so, it helps lower vehicle usage. Reducing congestion, accidents and carbon emissions. A step toward an efficient, sustainable mobility future even after the pandemic.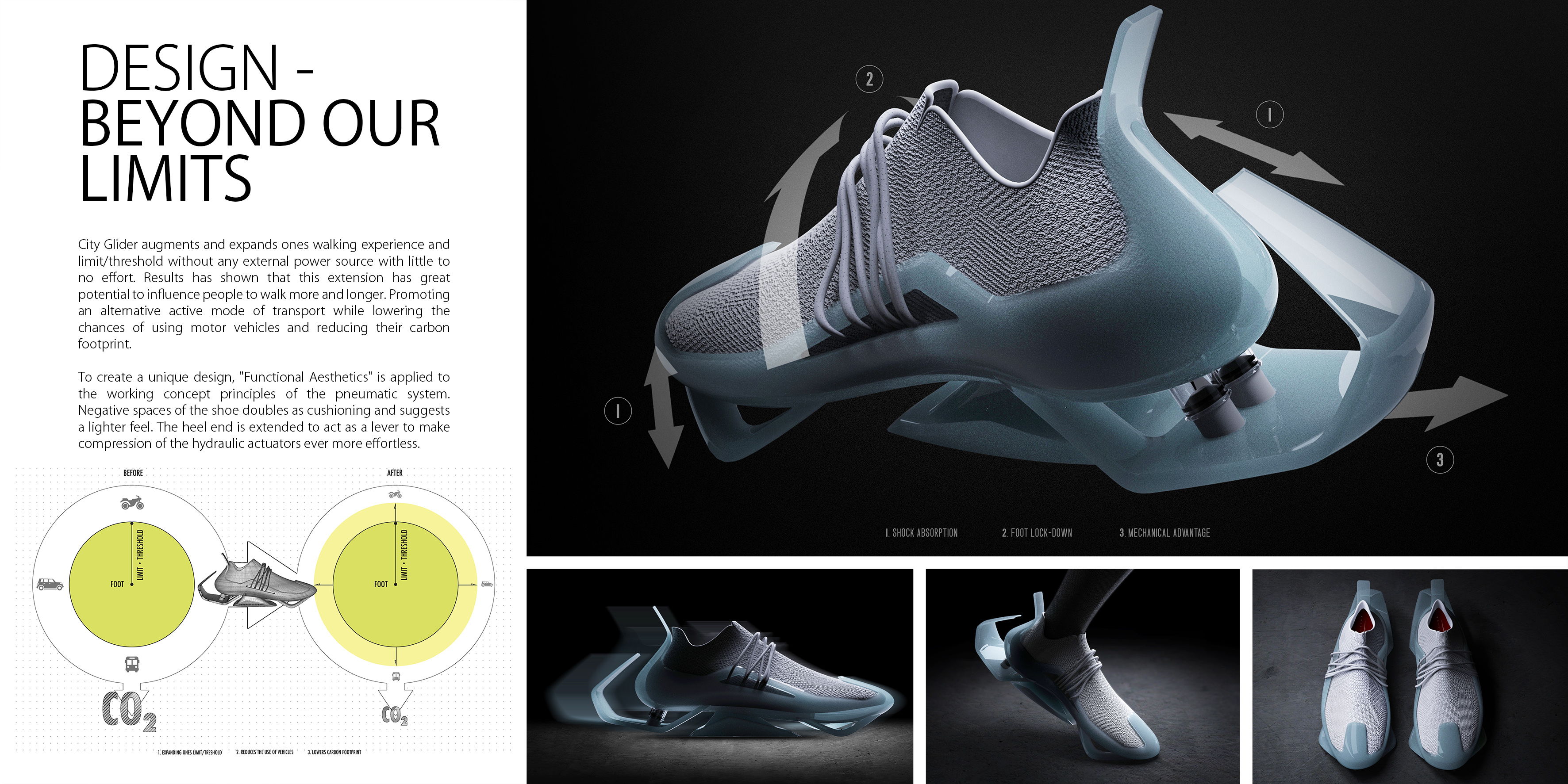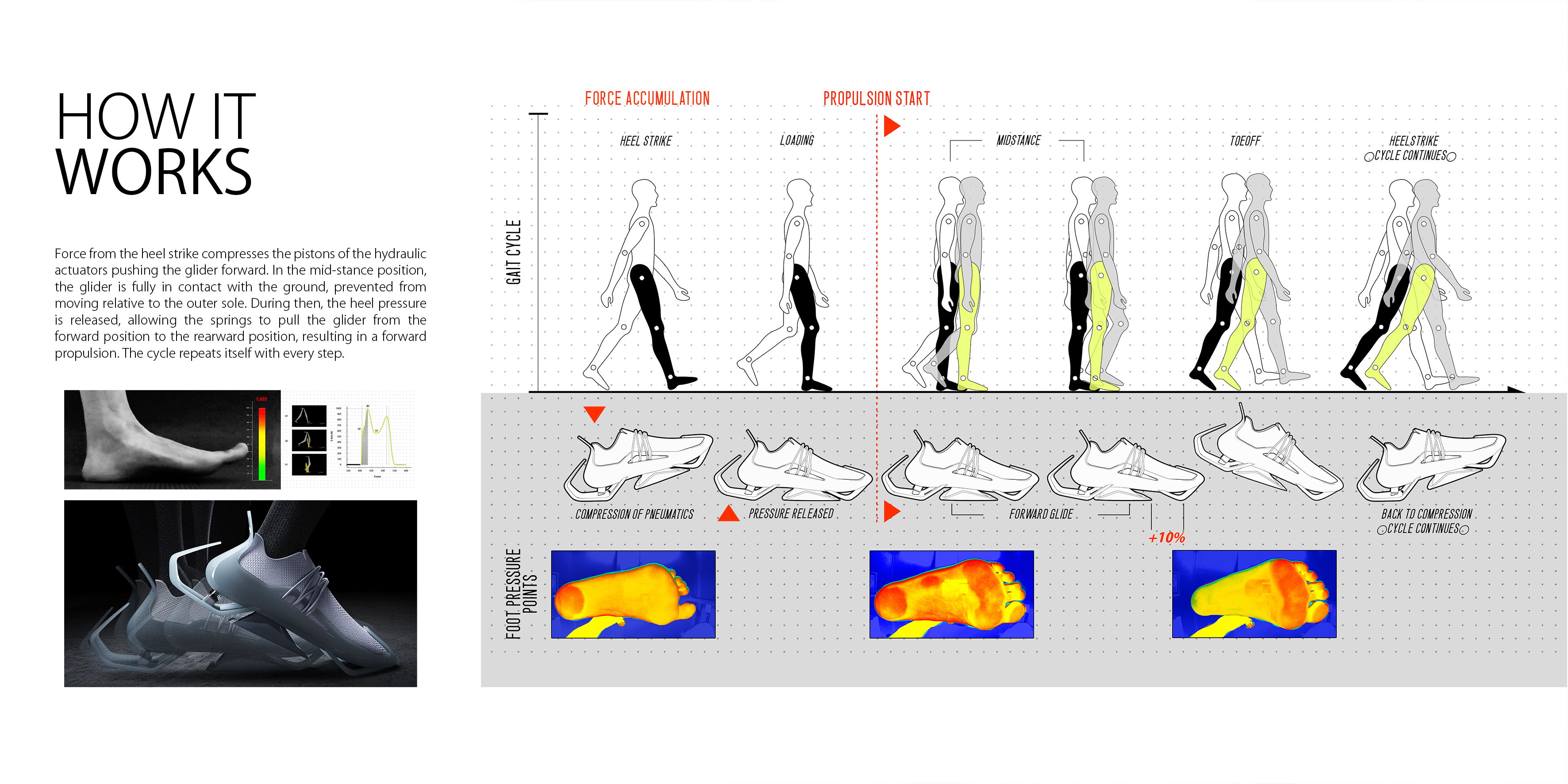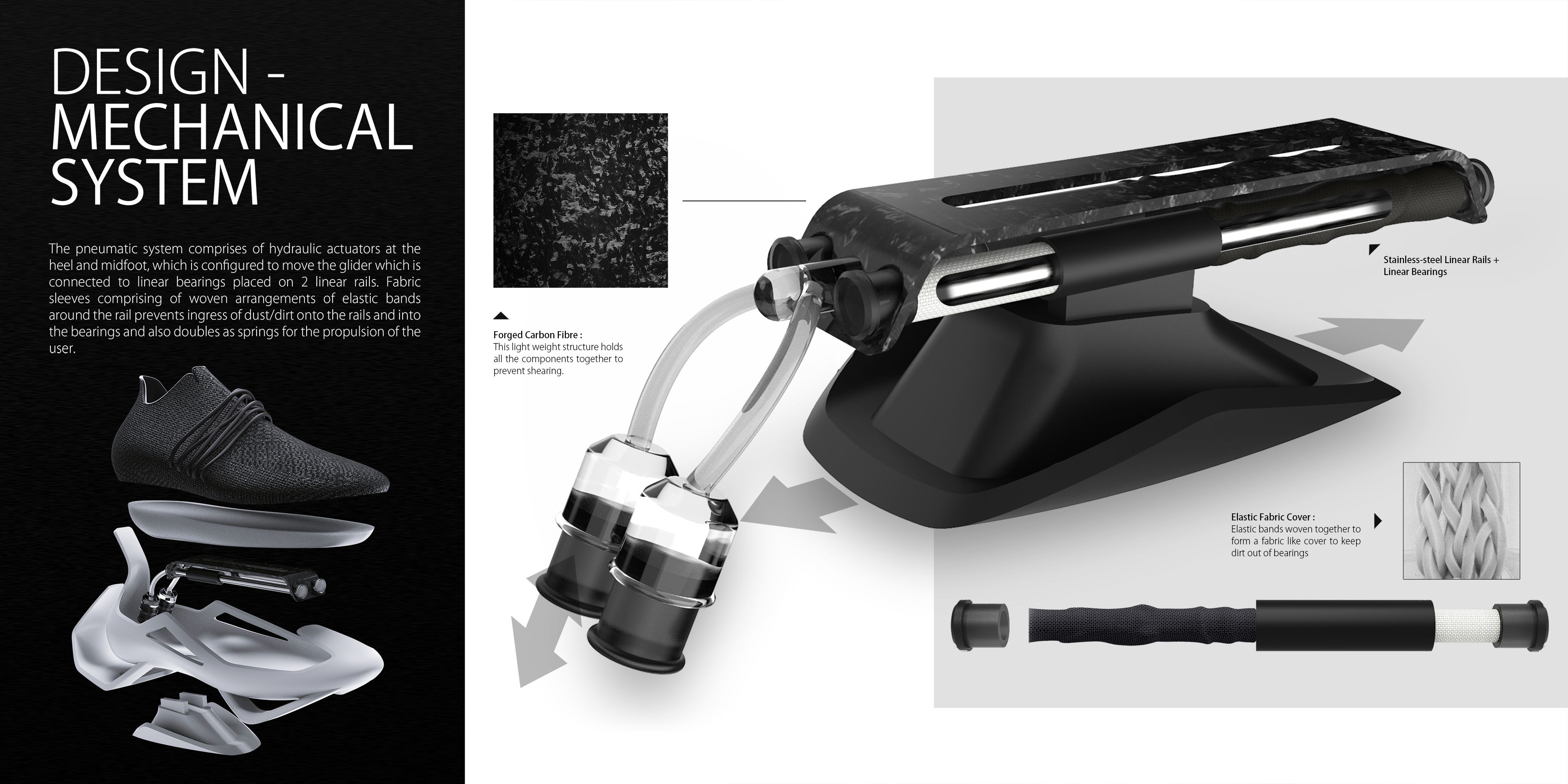 Phua Wei Qiang Frederick
Singapore
Phua Wei Qiang Frederick
A Singaporean designer with a background in product and industrial design. After graduating from Temasek Polytechnic School of Design and completing a mandatory national service to his country, Frederick ventured to Japan to expand his design knowledge in 2010. He obtained his Bachelor of Arts degree from the Nagoya University of Arts and was recruited by Yamaha Motor Co., Ltd upon graduation. His works include Yamaha Glorious, Grand Filano Hybrid, E01 and many more. In 2018, he was offered a full-scholarship to do his double postgraduate degree at the Royal College of Art and Imperial College London (MA & MSc in Innovation Design Engineering) and graduated in 2020. Some of his personal projects have also earned him recognition from the James Dyson Award and IF Design Talent Award. He aims to bring meaning and value into society, increasing the standards of living for all. Empowering others to go beyond their limitations, increasing performance and expanding possibilities.
Instagram: fred3sign