Description
This is a flip clock, whose theme is flowering of plants.
Paying attention to the small change in flowering of plants, we made it to show the variety of how to grasp the flow of time.
By knowing various streams of time, we hope that everyone living in modern time could be given a new perspective.
Accurate times and calendars are necessary for everyday life. The people gradually have been having the value "greater accuracy is better" with each passing era. On the other hand, differences in environmental changes depending on locations and seasons have been ignored and homogenized. Therefore, we focused on the annual flow of the natural environment behind "the excellent technology for precisely measuring time" that human beings have developed, and expressed the flow using graphic arts.
We settled on three types of flowers for the work: morning glory, lotus, and evening primrose. These bloom and deflate within a day, called "Ichi-nichi-bana," one-day flowers. All of the flowers have a circadian rhythm (biological clock) that blooms at a fixed time. Each flower blooms in the morning, daytime, and night. Lining up these flowers, you can get a rough time of a day. It is called a "Floral clock."
This clock divides the day into 60 pieces and shows the time by flipping displays. The turning speed is not uniform, and the "Hu-teiji-hou," temporal hour system, is adopted.
"Hu-teiji-hou" is a method of indicating the time. Dividing a day into daytime and the night, and dividing both into equal parts, with one unit being "I kkoku"―― the partitioned unit of time.  The length of each moment differs between day and night, and it changes depending on the seasons. Get the sunrise and sunset of the day in the Arduino library and change the speed of turning.
The expression of time that disappeared due to the Meiji Restoration is being revived by modern technology such as a UV printer, a laser cutter, and a 3D printer.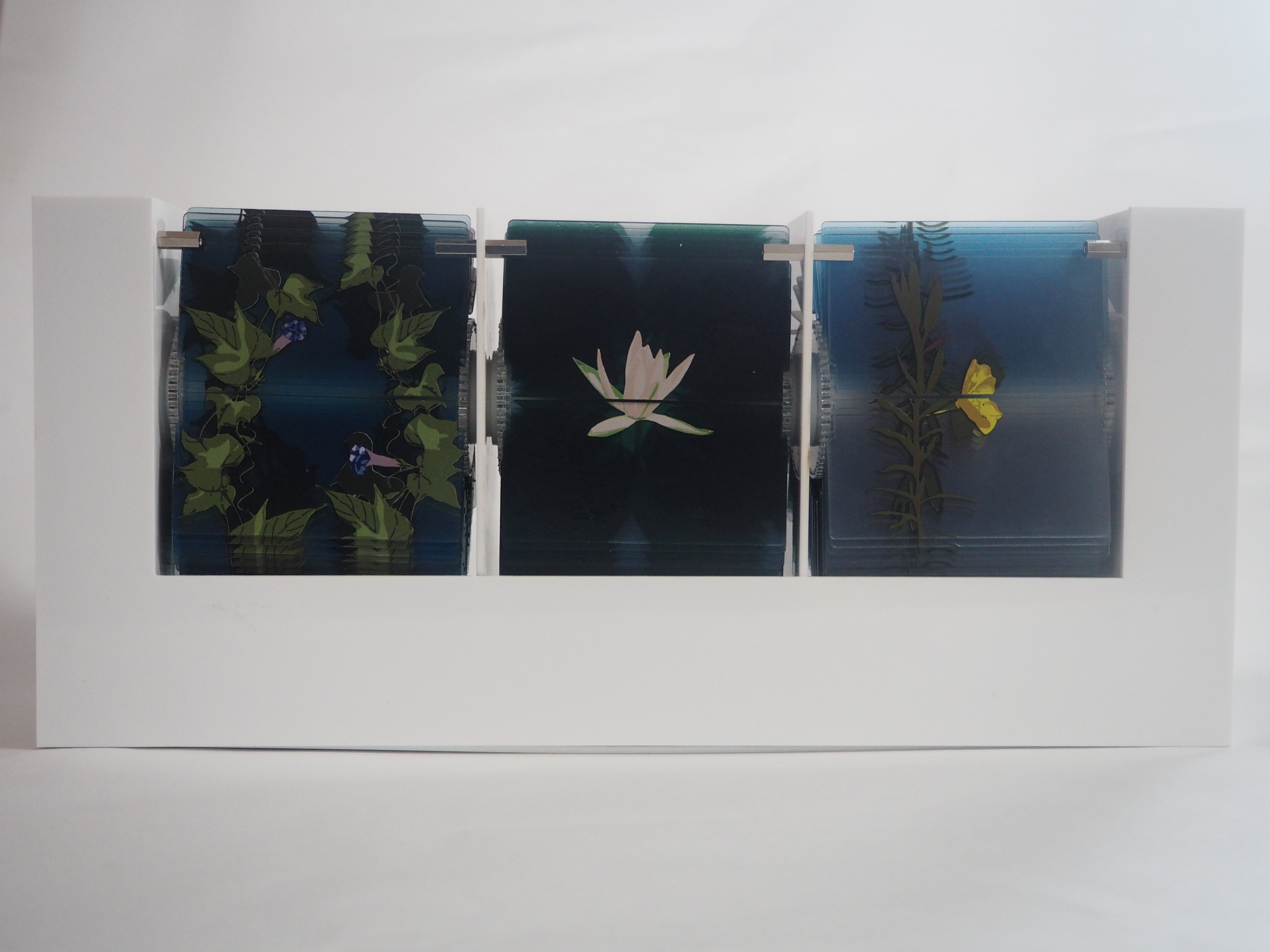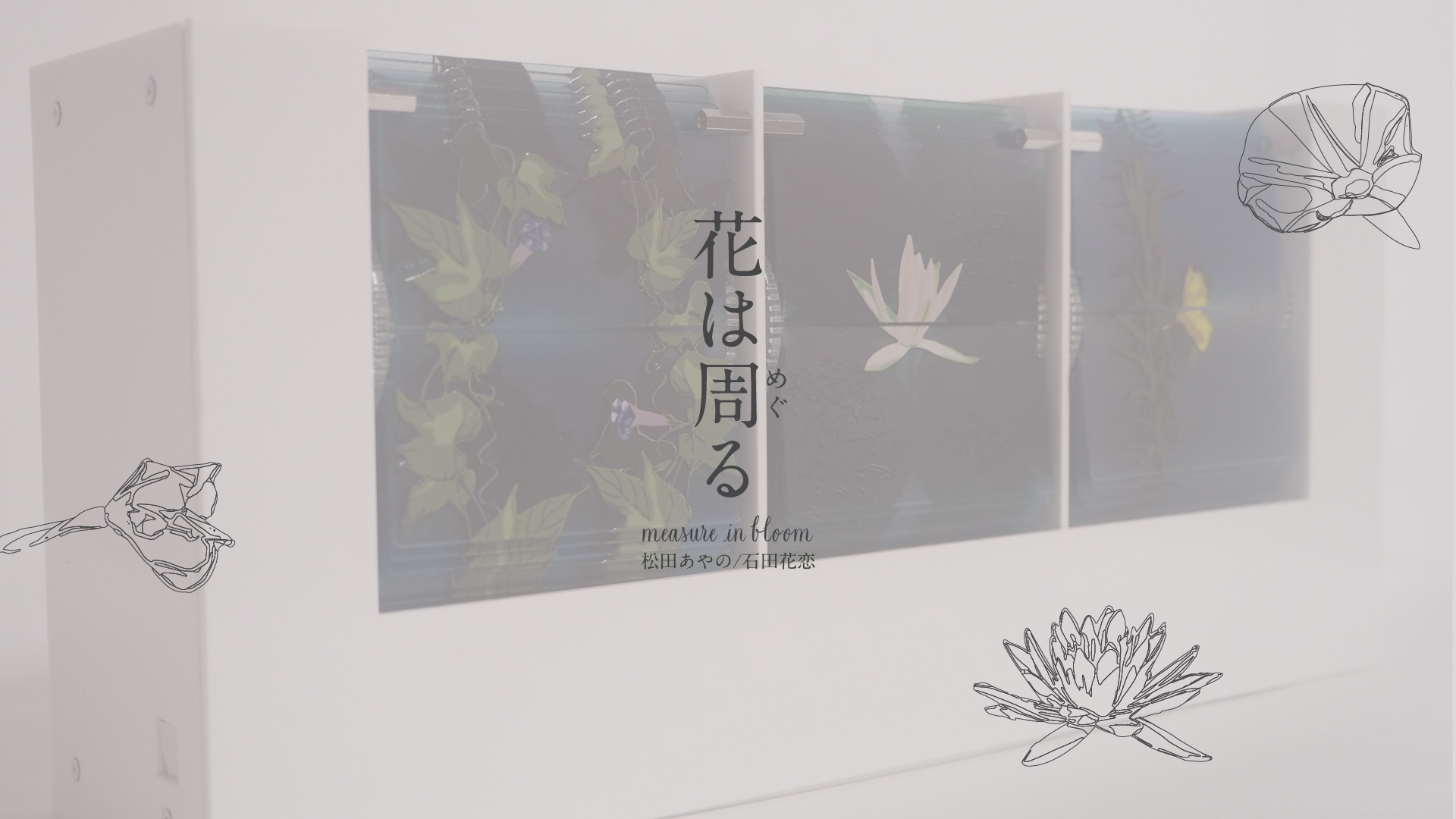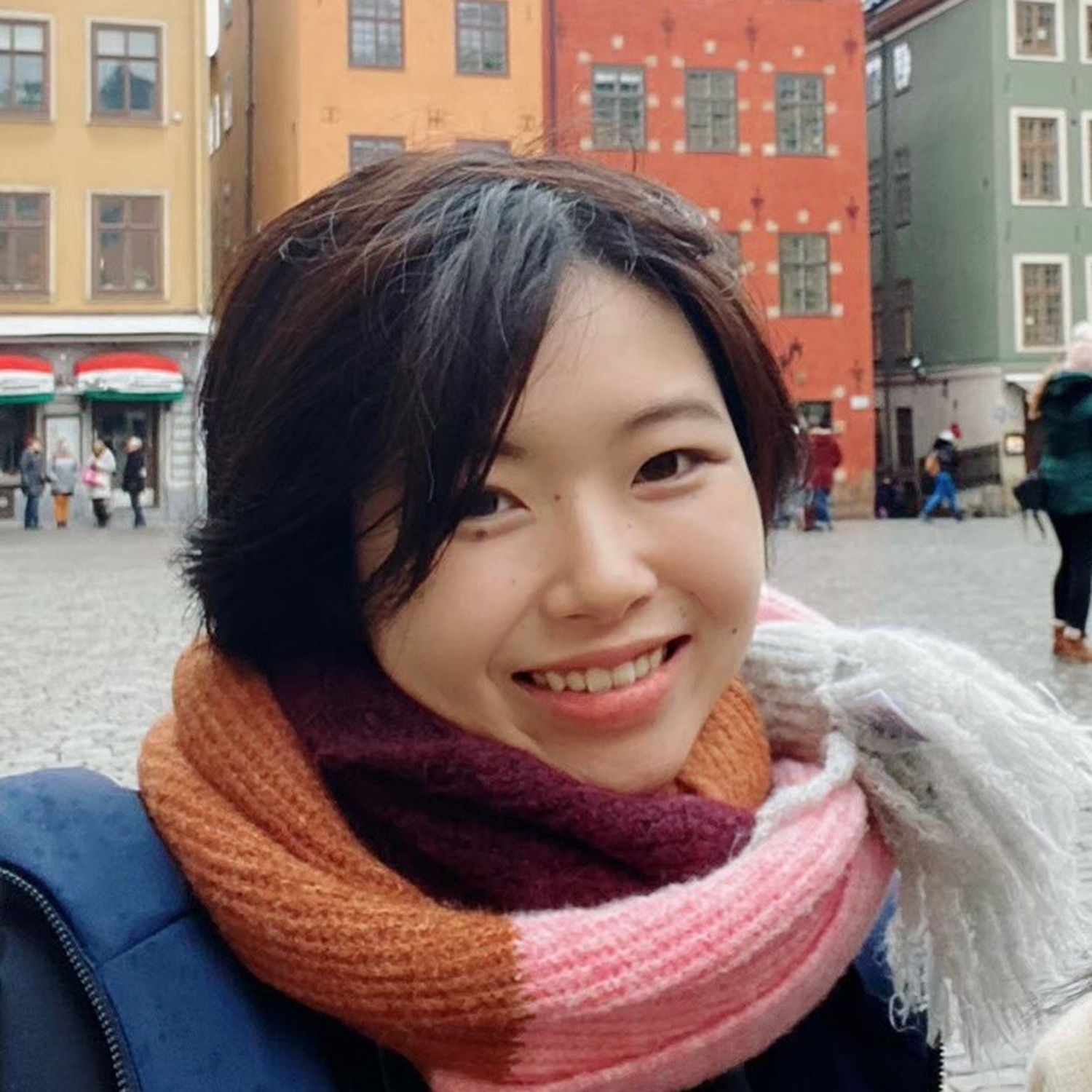 MATSUDA Ayano, ISHIDA Karen
Japan
MATSUDA Ayano
From Kanagawa, Japan. Graduated from Keio University Faculty of Policy Management in September 2021. Belongs to Hajime Narukawa laboratory and designs furniture and makes infographics.
ISHIDA Karen
From Kanagawa, Japan. Currently studying in the Faculty of Policy Management at Keio University. Belongs to Hajime Narukawa laboratory. After entering university, she met with 3D printing  and started digital fabrication.