Description
AI robot with living cucumbers, live plant and AI installation
Concept
PL'AI is based on the premise that the capacity for play is an ontological condition of all life, including plants. Free of rules or objectives, play engenders the curiosity towards existence and is as such at the heart of (self-)cognition.
We witness the playful interaction between cucumber plants and a robot. Based on the laser scans it captures, the artificial neural network creates an abstract image of the plants as a mathematical matrix. Regularly sampling the matrix, it stretches the robotic tendrils according to its tentative vegetal visions, approaching the cucumbers slowly, sometimes with caution, other times with conviction. Occasionally plants meet them halfway, directing their choreography to wrap tightly around the extended wire and by doing so they gradually intervene into the morphology of the neural network. The way they play resembles a game of tag, an embrace of old friends, or just ill communication.
A sequence of actions by two mutually dependent entities unfolds, following a logic that is not entirely clear. What appears to be a static scene to observers is an encounter of another temporality, neither that of the plant nor that of the machine alone, but both, already mutated by their needs and desires, and by our own implications in the possibility of their joy.
At the time of climate change when we urgently need to change our relationship to the other-than-humans, PL'AI  — as a collaboration between computer scientists, engineers, designers, artists, algorithms, philosophers, and plants — explores possible non-utilitarian uses of AI, not only to re-consider plants' desires, but also the horizon of AI as an ally towards a kinder, more attentive world.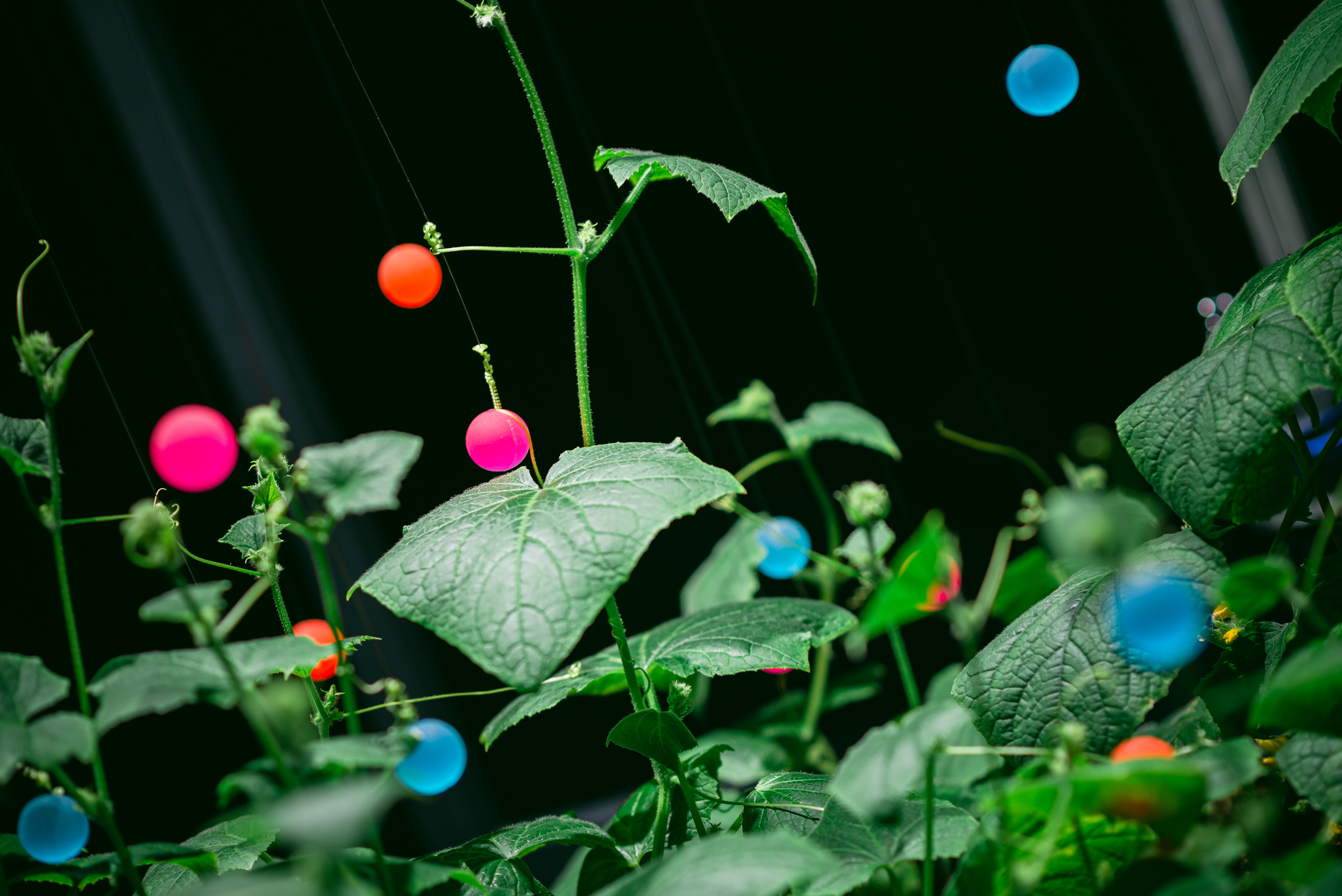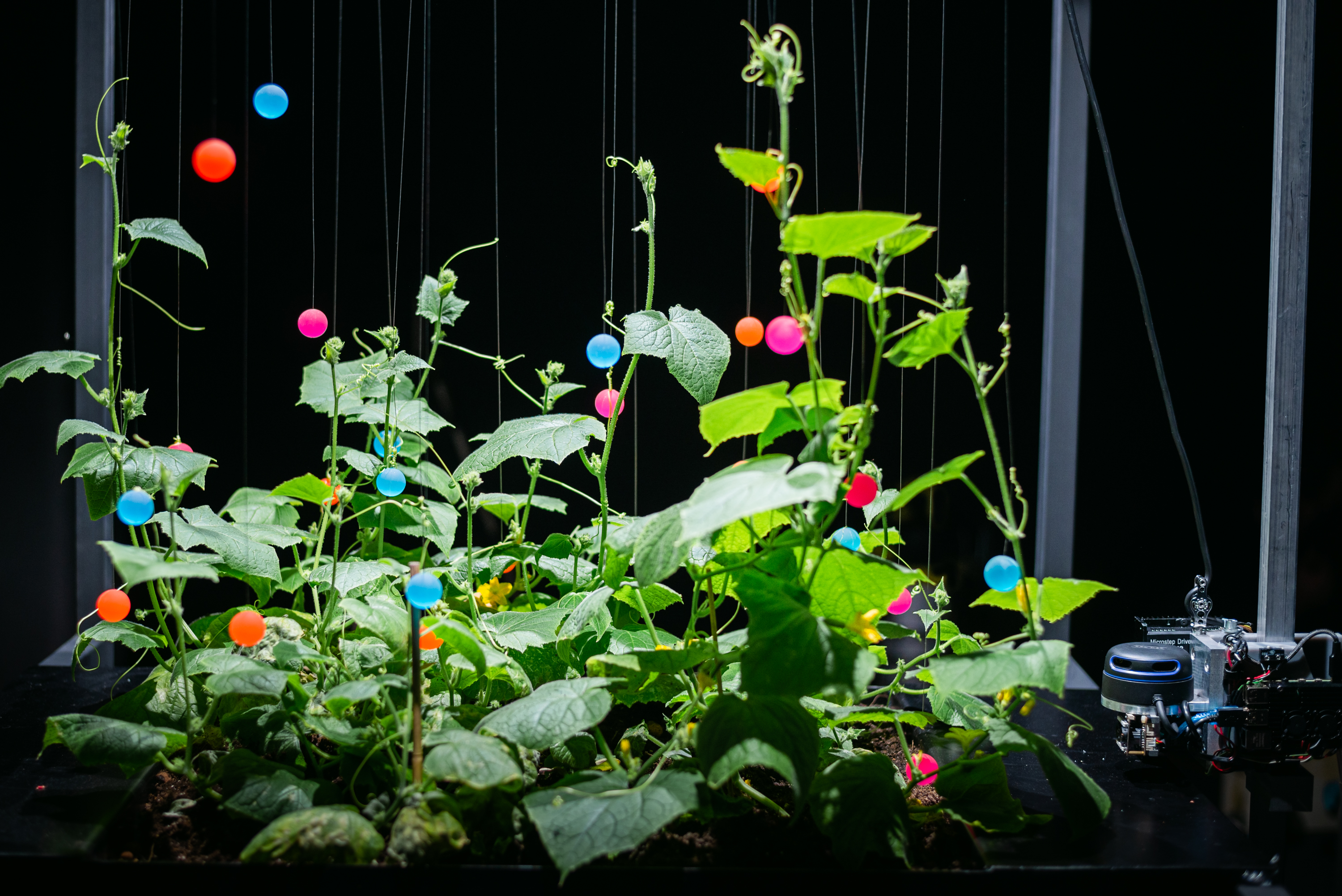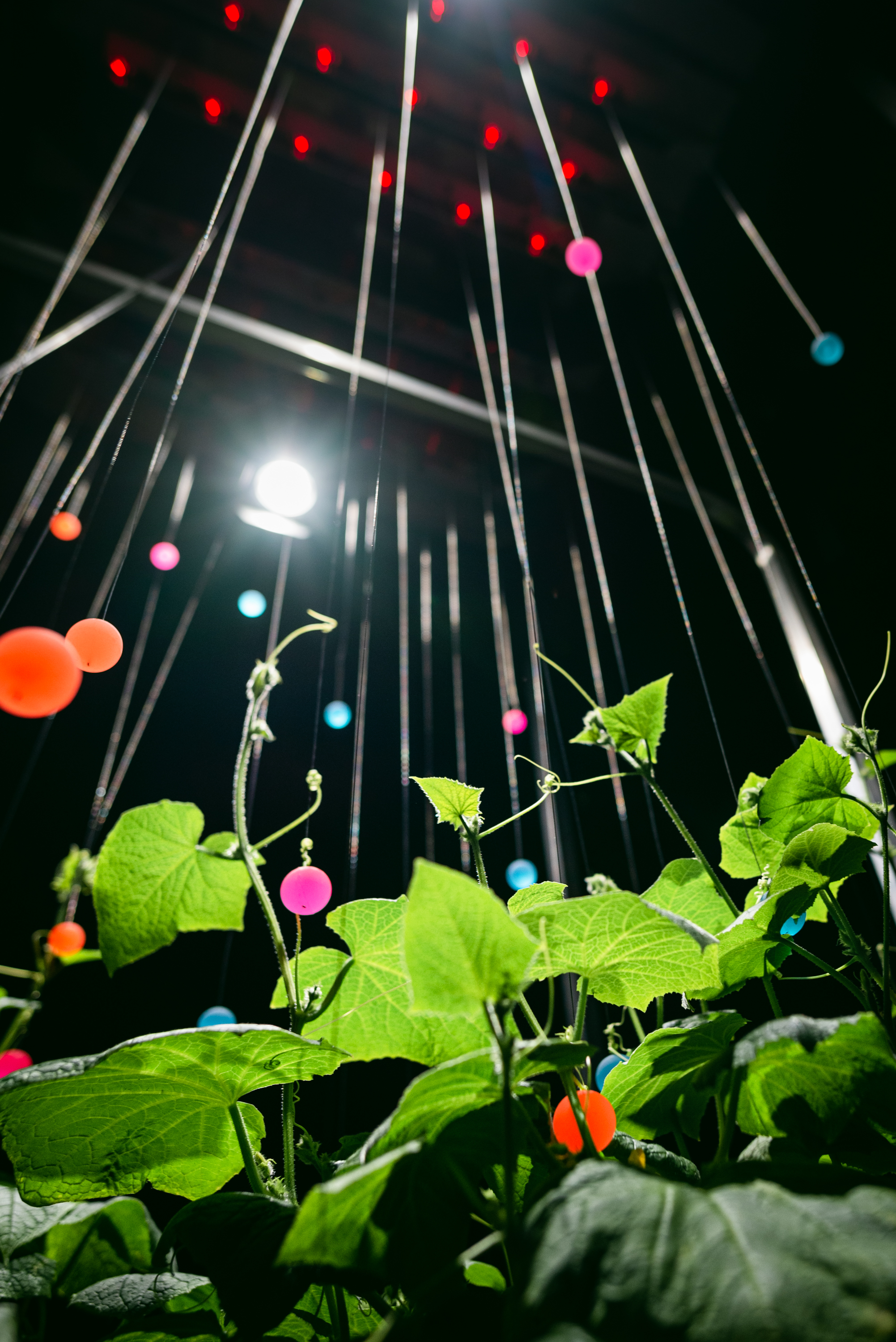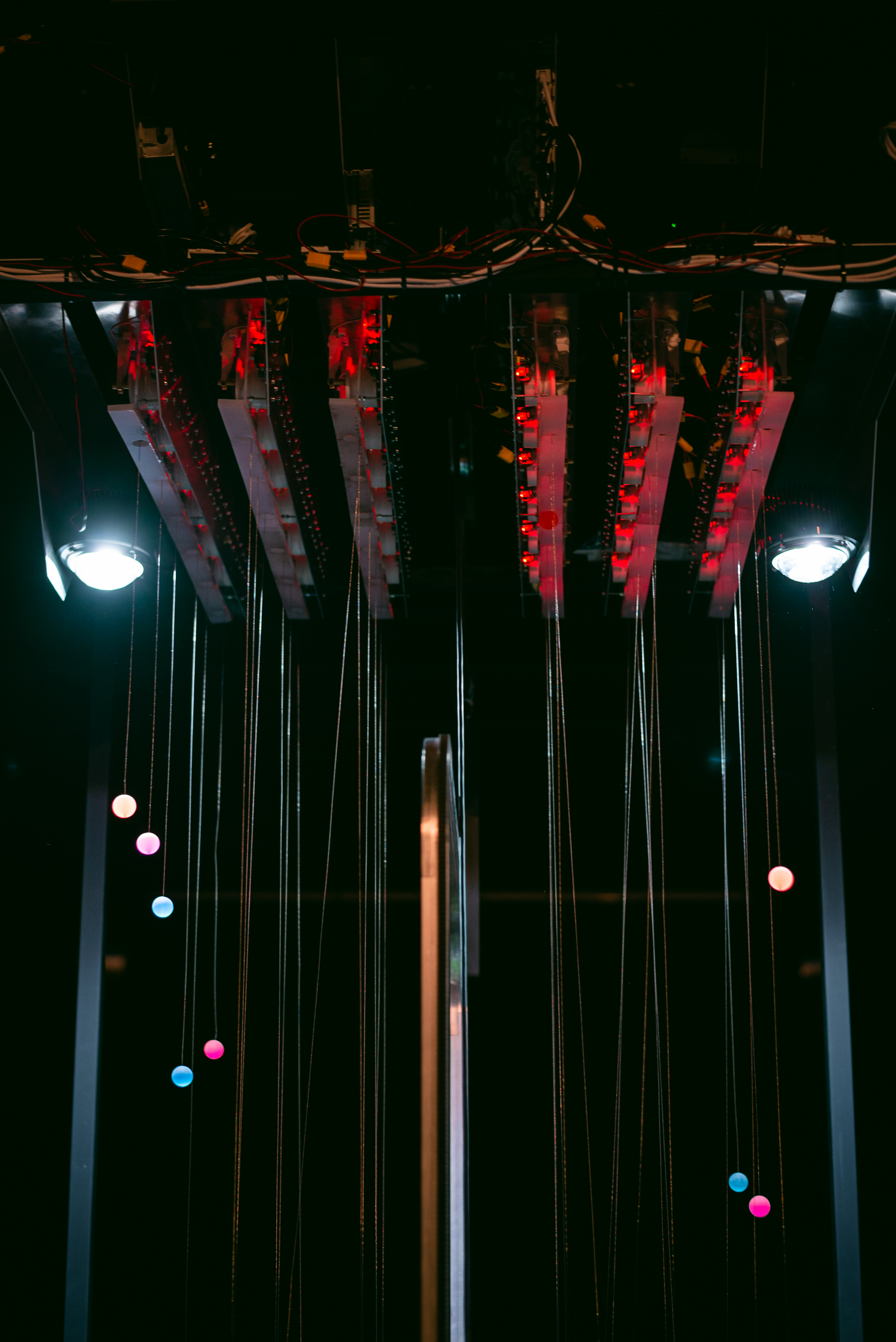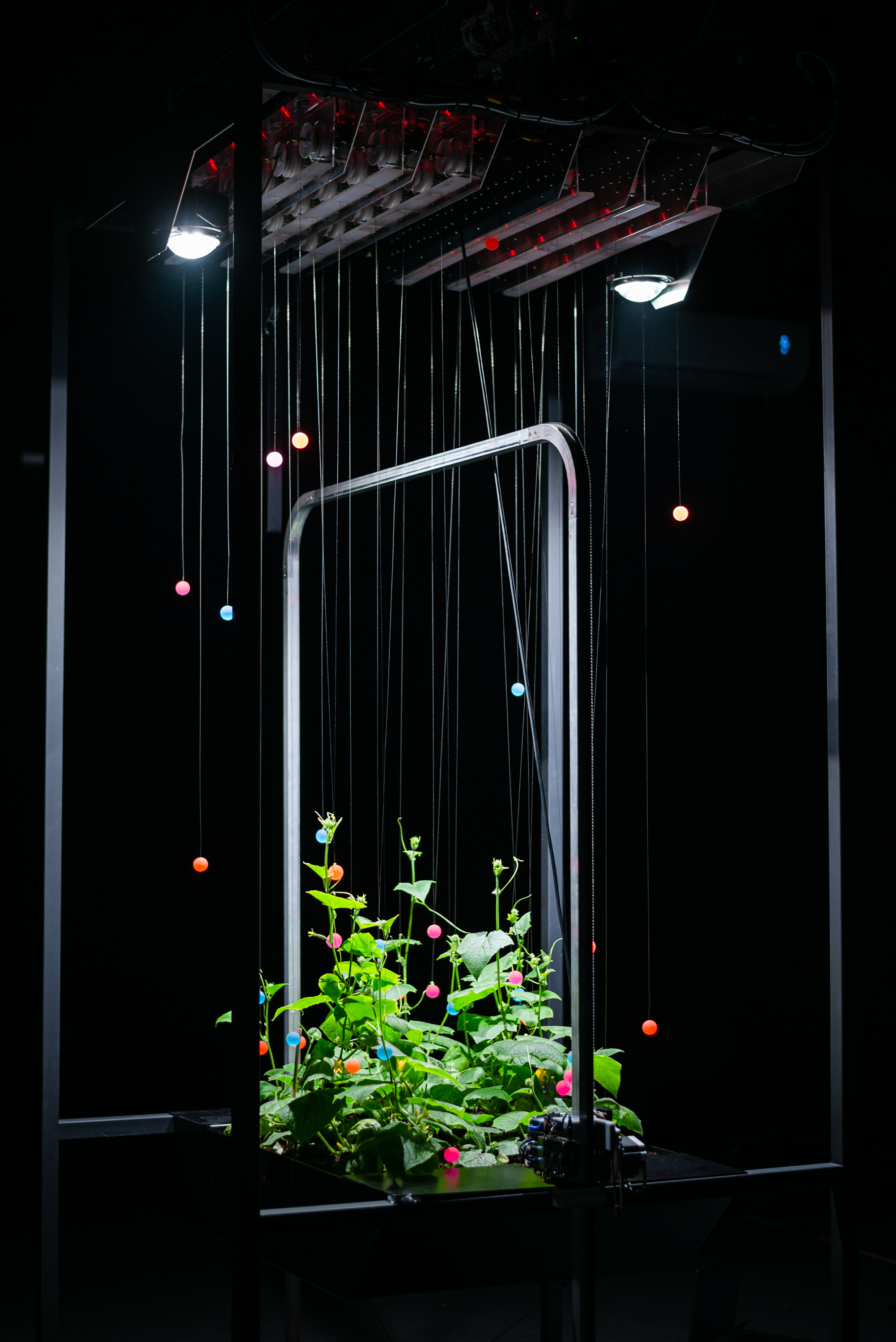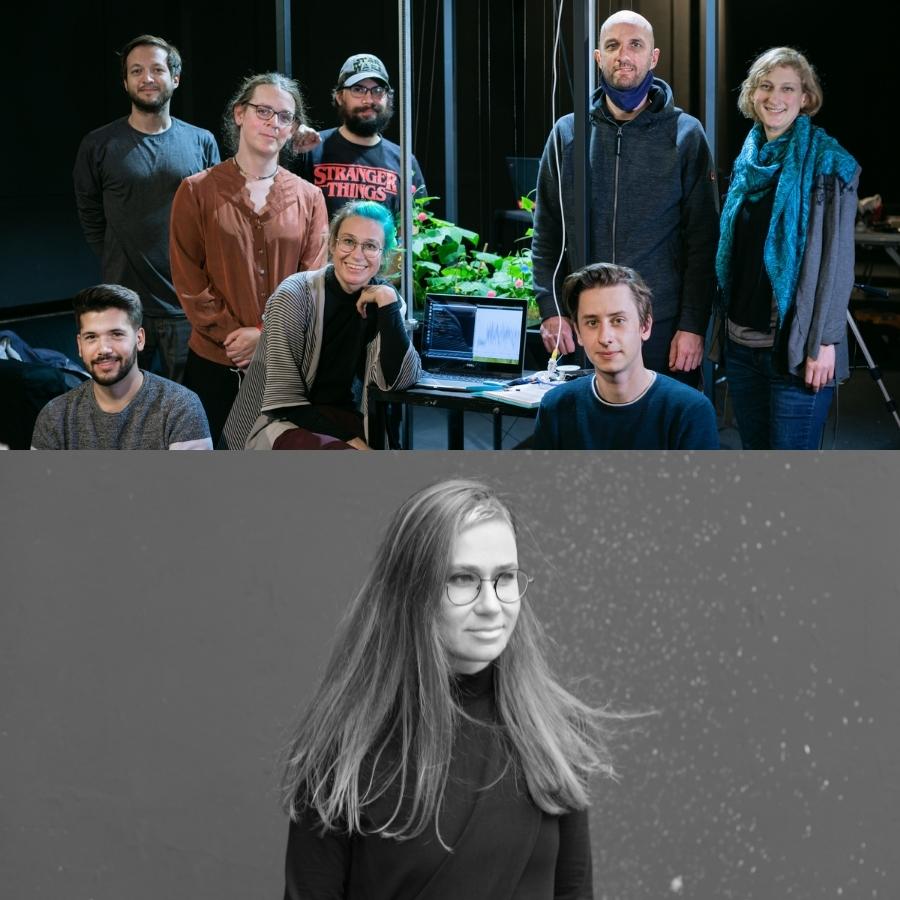 Špela Petrič
Amsterdam, the Netherlands
Lead by new media artist Špela Petrič, the posse came together from diverse fields such as computer science, engineering, design, philosophy, and art to push the boundaries of artificial intelligence towards a plant-centered exploration of joy.
---
PL'AI Posse: Špela Petrič, Benjamin Fele, Tim Oblak, Erik Krkač, Miha Turšič, Jože Zajc, David Pilipovič, Adriana Knouf, Meta Petrič, Gregor Krpič and Agnieszka Wolodzko