Description
«The Kiss» is the winning project of an architectural contest organized by Abitare Magazine and Taormina Literature Festival, aiming at creating a small wooden pavilion to welcome books and public on the main Piazza of the city of Taormina, in Sicily.  The pavilion has been built and presented in Taormina in June 2021, and quickly became a place of encounter and an object of curiosity. Through a simple shape, a circle split in two parts, the pavilion proposes to interact with public space, allowing different configurations while attracting curiosity, in a highly historical urban context.
Concept
Thanks to a rational and repetitive principle, the pavilion could easily be built remotely by a local constructor in Taormina Italy, we could send simple drawings and colour references, and follow the building process from Paris. 
The pavilion is a Ø 2.5m circle, split in two parts that can either work together or separately. The height is 5m, for a total weight of 1130kg. It consists of 12 modules assembled together. Conceived as a mini amphitheater, the Kiss is a simple structure, made of 14 wooden batts bound together by circular shelves, and enclosed by an open-work skin giving it a visual porosity while offering a sensation of protection. Thanks to an open-work skin made of standard cleats of section 30x20mm directly screwed on the shelves, the structure allows the wind to pass through. 
The overall geometry guarantees stability and prevents the pavilion from falling, and the weight is concentrated on the bottom part of the pavilion. When assembled together, both halves can easily be locked one to another for the night, and keep books safe. The structure is mounted on caster wheels, with lock function, in order to easily install the pavilion on the piazza, and change the configuration by displacing each element.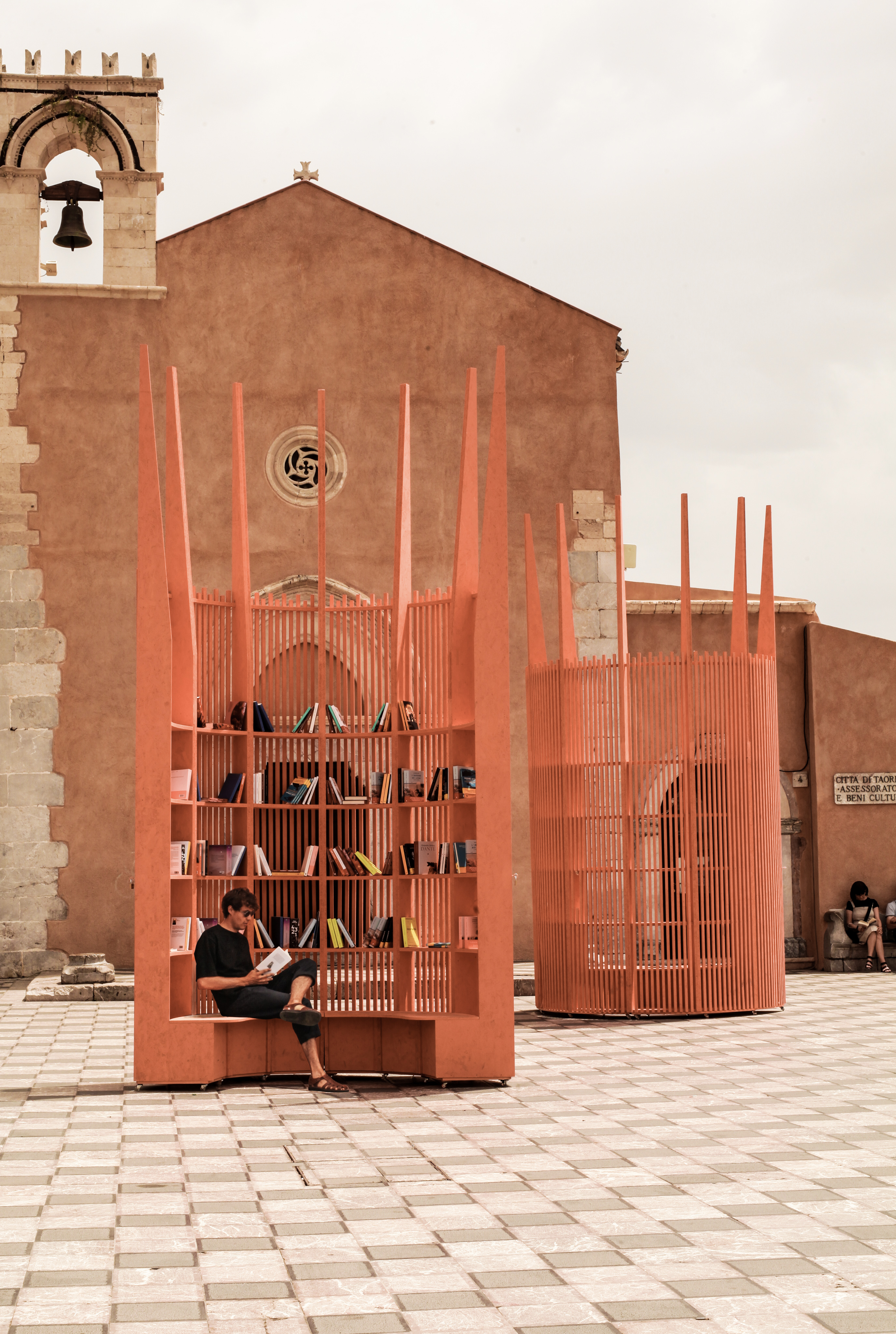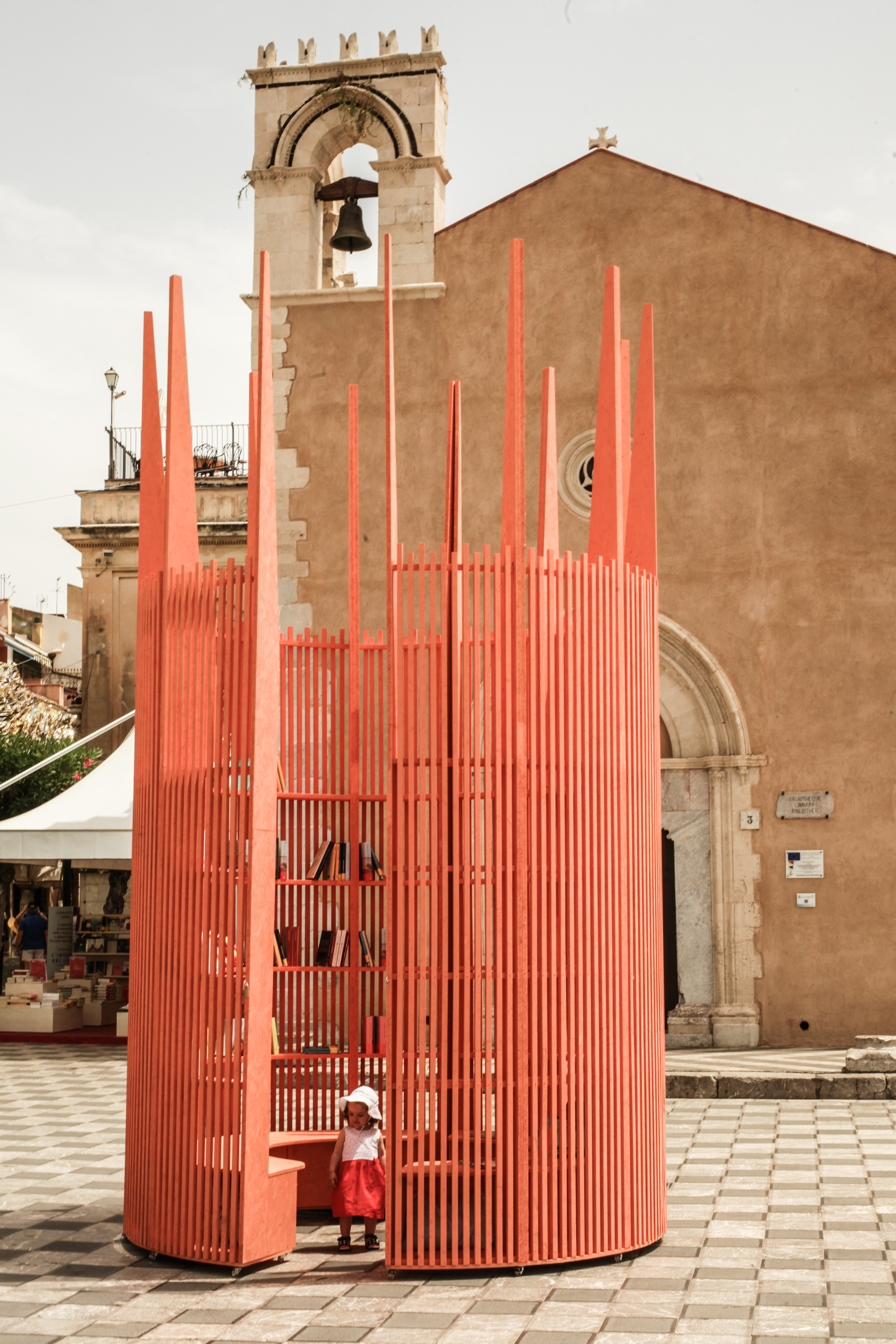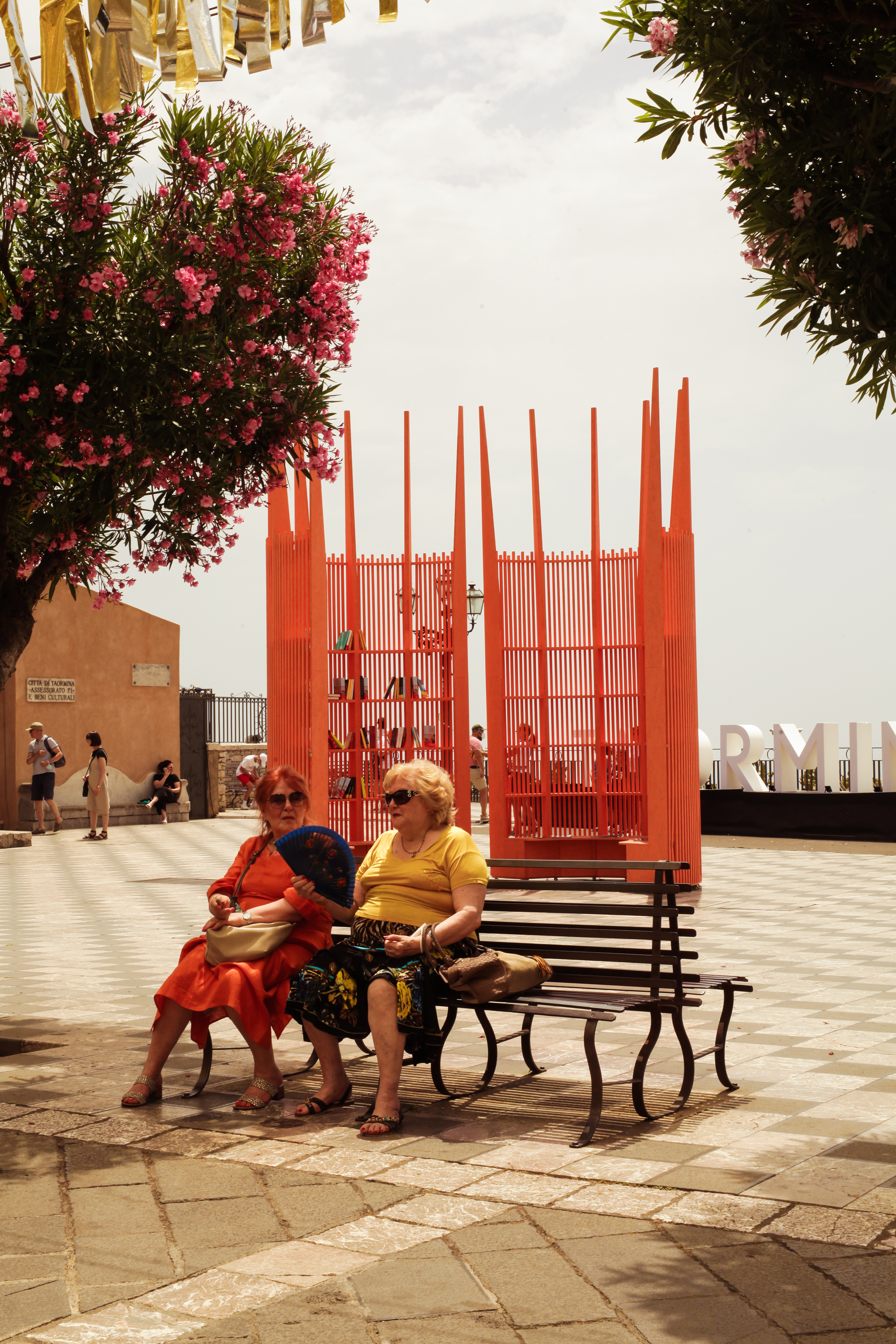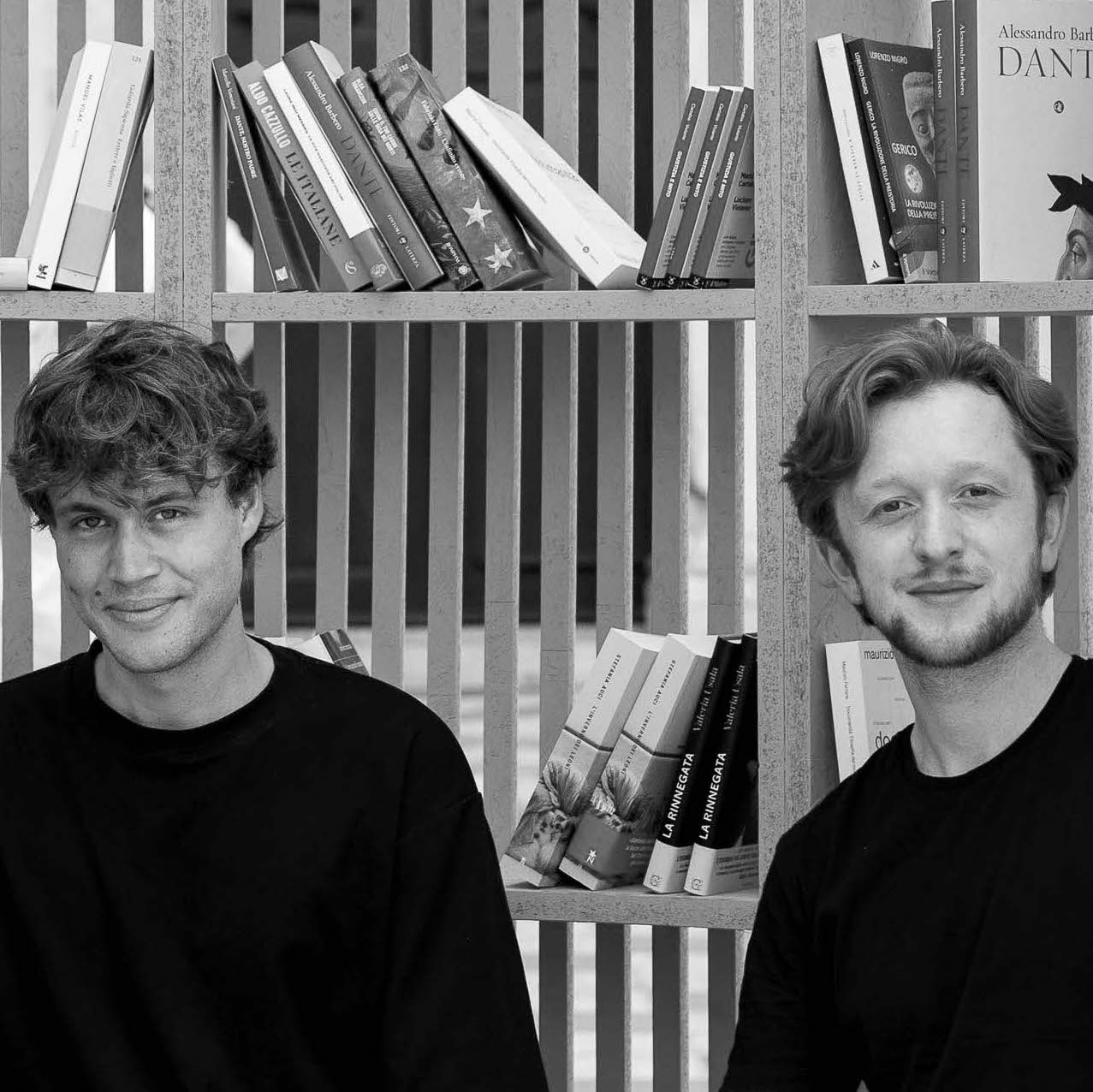 Antoine Geiger, August Hijlkema
Paris, France
Antoine Geiger & August Hijlkema spend their time looking for new worlds. It's been six years, to be exact. Hundreds of days spent traveling, meeting, documenting and dreaming with four hands. By dint of crossing their views, they ended up inventing their own world. By creating Geiger & Hijlkema, they wish to put together these projects that have built them. A sweet mix between fiction and reality, which seals the foundations of each of their works. 
Since their encounter at the University of Architecture of Paris Malaquais in 2015, they have not ceased to mix their views through university projects, competitions, and private commissions. They had the chance to renovate apartments in Paris at a young age, and in 2018, August obtained a scholarship to join the Renzo Piano office in Genoa, while Antoine worked as a photographer for the Louvre Museum.  In 2019, they won the competition organized by Institut de France for its bookshop in Paris, their first public project. In 2020 they graduated as Architects, and won the Meyer-Lévy prize for the best graduation project, awarded by the French Academy of Architecture. In 2021, they inaugurated The Kiss in Taormina, a place of reunion at the crosspath of Architecture, Installation and Literature.